Supplies:
Crayola Crayons - Regular NOT Washable
Crayola Watercolour Paints
Crayola Washable No-Run Glue
Crayola Paint Brushes
Crayola Glitter Glue
Embellishments
Cardstock Paper - 21.3 cm x 27.5 cm (8 ½" x 11") - 1 piece per student
Steps:
Draw the number on the cardstock paper using Crayola Washable glue.
Allow it to dry for several hours.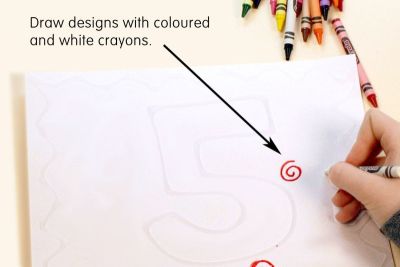 Use white and coloured crayons to draw designs on the paper.
Press hard with the crayon.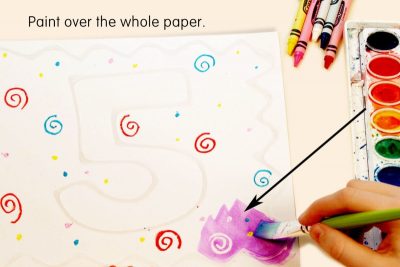 Cover the whole paper with watercolour paint.
Notice how the white crayon shows through the paint.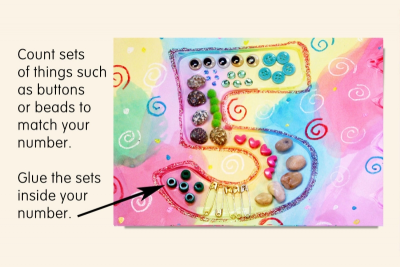 Count sets of things such as buttons and beads to match your number.
Glue the sets inside the number.
Subjects:

Grades:

Kindergarten,

Grade 1,

Grade 2
---
Related Lesson Plans