Supplies:
Crayola Model Magic - Assorted Colours
Crayola Paint Brushes - 5 Count
Crayola Scissors
Crayola Glitter Glue
Crayola Project Paint - 10 Count
String
Tree Branches or Dowels
Paper Towels
Rolling Pins
Water Containers
Bamboo Skewers
Steps: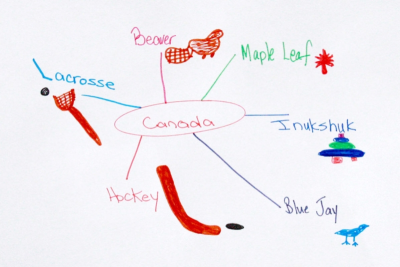 Brainstorm a web of things that make you think of Canada.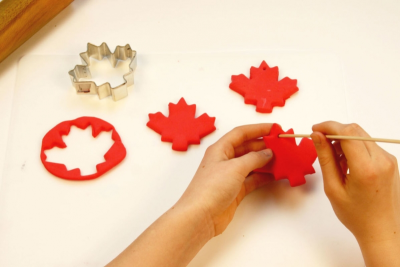 Roll out the Model Magic to a thickness of about .75 cm.
Cut out 3 maple leaf shapes.
Use a bamboo skewer to poke a small hole at the top of each maple leaf.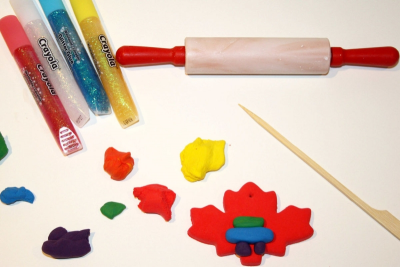 Create new colours of Model Magic by mixing primary colours together.
If you are using white Model Magic, you can colour it by poking a small piece of it with Crayola Original markers and gently kneading the colour into it.
Create Model Magic symbols to represent what Canada means to you.
Stick a different symbol on each maple leaf.
You may want to add glitter glue to the finished design.
Set the finished shapes aside to dry for 2 days.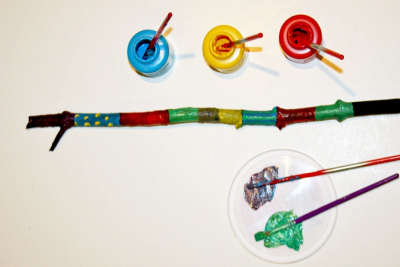 Use tempera paint to decorate your stick with different colours and patterns.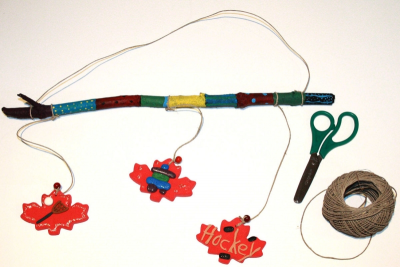 Once the Model Magic is dry tie the shapes to the stick.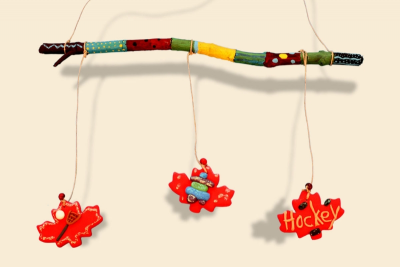 Hold the mobile in the air to see if it is balanced.
Adjust the placement of the shapes if you need to balance the mobile.
Subjects:

Language Arts,

Mathematics,

Social Studies,

Visual Arts

Grades:
---
Related Lesson Plans