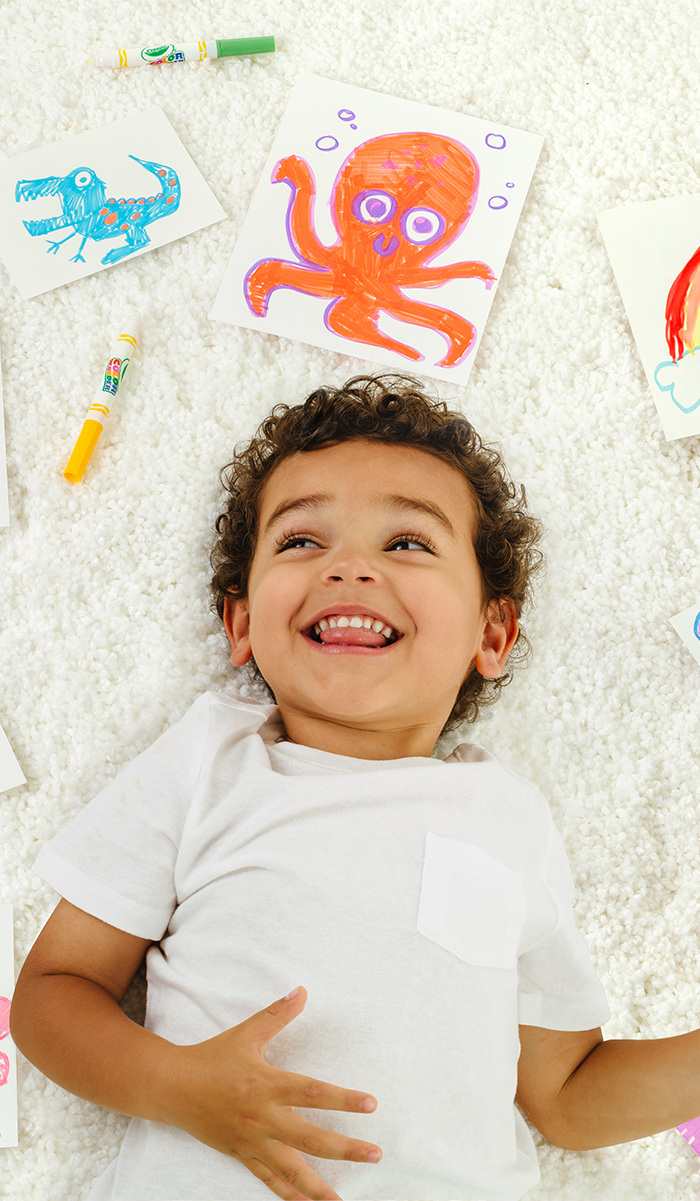 Color Wonder Mess-Free Colouring
Crayola mess-free colouring tools are the perfect solution for colourful fun without the mess and cleanup.
Every parent loves to see their little Picasso's artwork ‒ and especially the pure joy that the process of creation brings! Encouraging creativity and self-expression through art is one of the best things a parent can do for their little one. But the mess that often comes along with such endeavours can be, well, exhausting! Cue Crayola Color Wonder & Mess-Free Colouring. The specially designed markers and paints included in each kit come out clear unless applied to the matching Color Wonder paper. No mess colouring means no more stains on walls, furniture or any other surface not meant to be used as a canvas. With Color Wonder in hand, parents can breathe easy knowing they are totally mess free. Best of all, kids will love them just as much as their parents!