Supplies:
Crayola Acrylic Paint - 6 Count
Crayola Paint Brushes - 5 Count
Crayola Sketchbooks - 40 Pages - 1 per student
Water Containers
Paper Towels
Plastic Container Lids for Palettes
Masking Tape
Plastic Placemats - 1 per student
Pencils
Steps: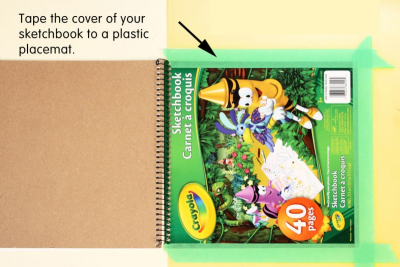 Tape the cover of your sketchbook to a plastic placemat.
Be sure to use one long strip of tape for each side.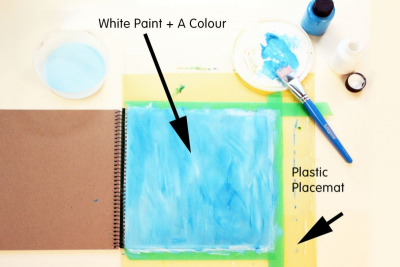 Mix a colour of acrylic paint with white.
- adding white will make the colour more opaque
Fill the cover with the colour.
Set it aside to dry.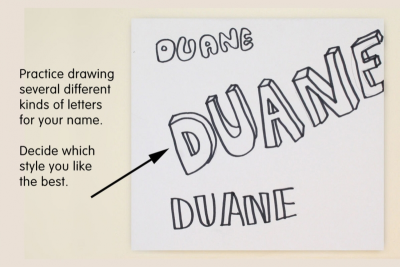 Practice drawing several different kinds of letters for your name.
Decide which style you like the best.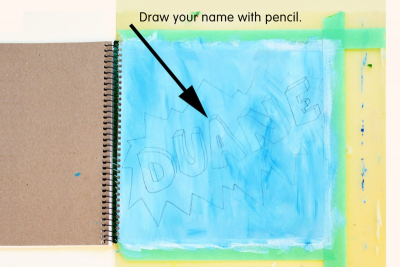 Use a pencil to draw your name on the cover.
Make it big and bold.
Draw a shape around it.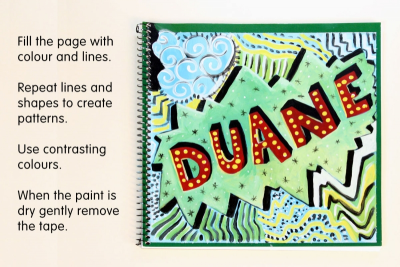 Fill the page with colour and lines.
- Repeat lines and shapes to create patterns.
- Mix colours together.
- Use contrasting colours.
When the paint is dry, gently remove the tape.
Subjects:

Grades:

Grade 4,

Grade 5,

Grade 6,

Grade 7,

Grade 8
---
Related Lesson Plans