Supplies:
Crayola Watercolour Paints
Crayola White Glue
Crayola Paint Brushes
Crayola Marker & Watercolour Paper or Cardstock Paper - 22.9 cm x 30.5 cm (9" x 12")
Table Salt
Steps: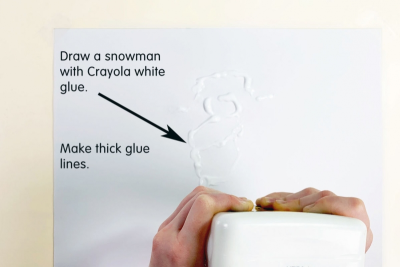 Draw a snowman with Crayola white glue.
Do not let the tip of the glue bottle touch the paper.
Make the lines nice and thick.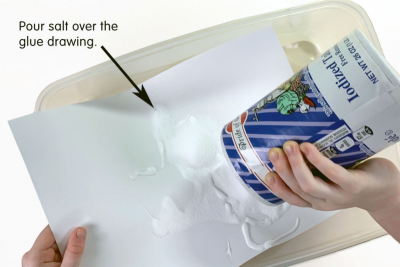 Pour lots of salt over the glue drawing.
Make sure to cover all the glue.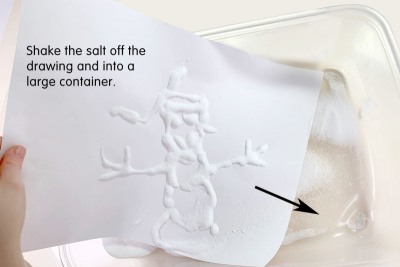 Carefully shake the salt off the drawing and into a large container.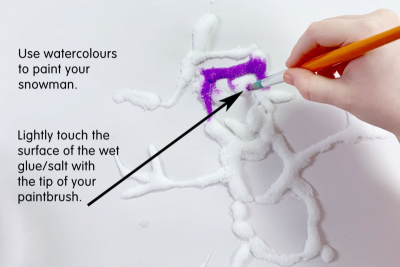 Use watercolours to paint your snowman.
Lightly touch the surface of the wet salt/glue with the tip of your paintbrush.
Notice how the colour spreads along the surface.
The salt is absorbing the colour.
Subjects:

Grades:

Kindergarten,

Grade 1,

Grade 2,

Grade 3
---
Related Lesson Plans