Supplies:
Crayola Watercolour Paints
Crayola Regular Crayons - Not Washable
Crayola Marker & Watercolour Paper - 22.9 cm x 30.5 cm (9" x 12")
Crayola Paint Brushes
Water Containers
Paper Towels
Masking Tape
Plastic Placemats - 1 per student
Steps: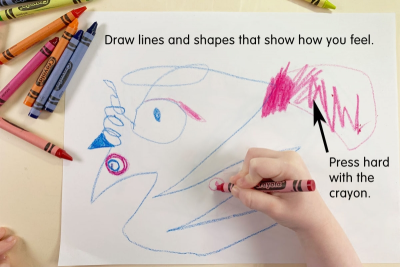 Think of an emotion.
- anger
- happy
- love
- sad
- shy
- afraid
Choose one.
Draw lines and shapes that show how that feels.
Press hard with the crayon.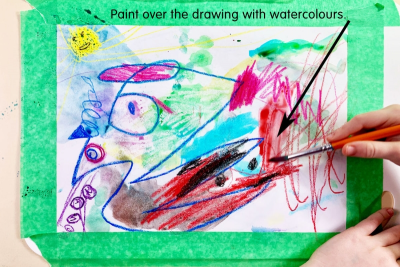 Tape the paper to a plastic placemat.
When the tape is removed it will leave a white border around the paintings.
Be sure to use one long strip of tape for each side.
Paint over the whole drawing with watercolours.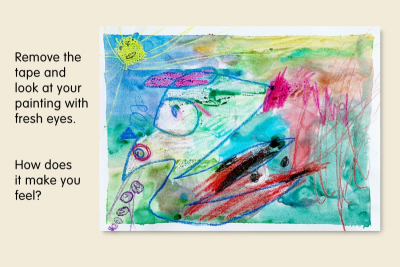 Gently remove the tape.
Look at your painting with fresh eyes.
How does it make you feel?
- Make sounds to go with your painting.
- Make movements to go with your painting.
- Move to your painting while you make the sounds.
How does your painting show your emotions?
Subjects:

Grades:

Kindergarten,

Grade 1,

Grade 2,

Grade 3
---
Related Lesson Plans