Supplies:
Crayola Neon Washable Project Paint, 10 Count
Crayola Washable Glitter Glue, 5 Count
Crayola Washable No-Run School Glue
Crayola Washable Project Paint, 10 Count
Crayola Paint Brushes
Painting Paper - 30.5 cm x 45.7 cm (12" x 18") or larger
Green Masking Tape
Paper Towels
Water Containers
Assorted Buttons
Steps: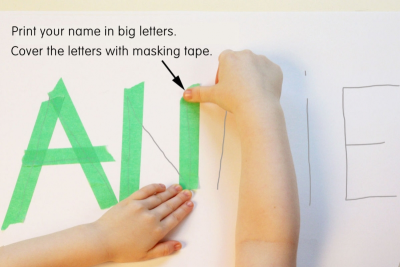 Use a pencil to print your name on the paper.
Make it nice and big.
Cover your name with masking tape.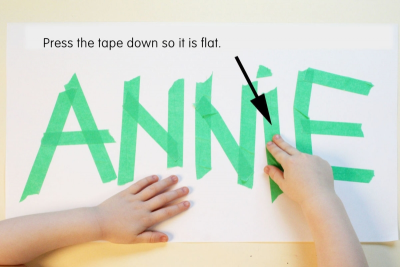 Press the tape down with your fingers.
Make sure it is good and flat.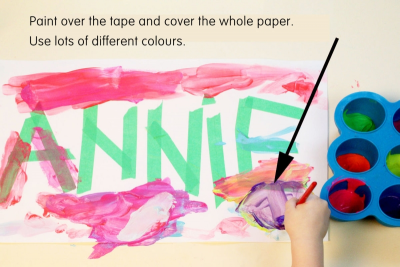 Paint over the tape and cover the whole paper.
Use lots of different colours.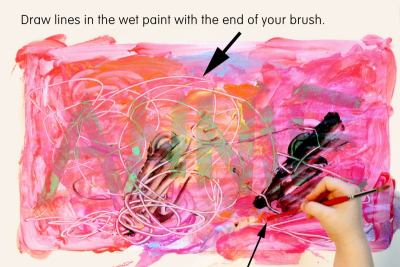 Draw some lines in the wet paint with the end of your brush.
Set the painting aside to dry.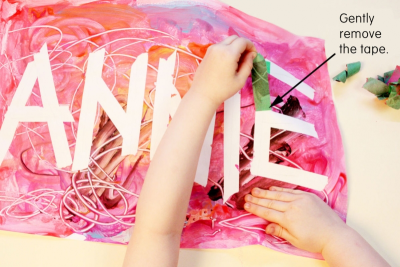 Gently remove the tape.
Surprise!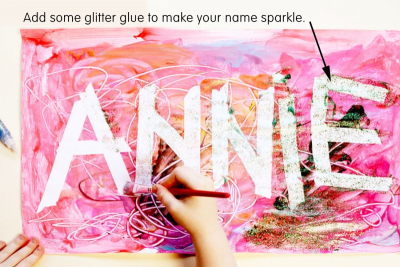 Add some glitter glue to make your name sparkle.