Supplies:
Slip
Toothbrush
Plastic Placemat
Paper Towels
Crayola® Air Dry Clay 1.13 kg white
Steps: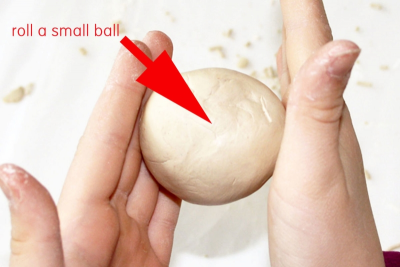 Roll a small ball of clay about the size of a clementine orange.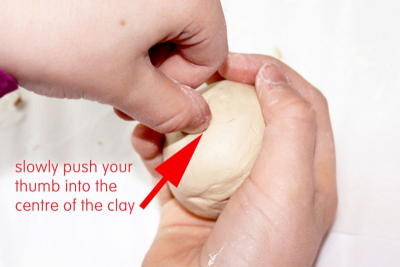 Hold the ball in one hand.
Slowly push your thumb into the centre of the clay.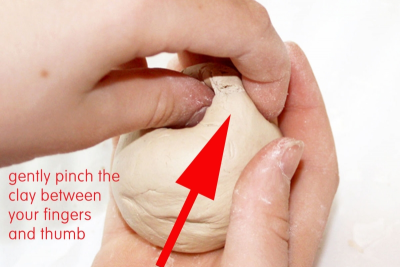 Gently pinch the clay between your thumb on the inside, and your fingers on the outside while slowly turning the ball of clay in your hand.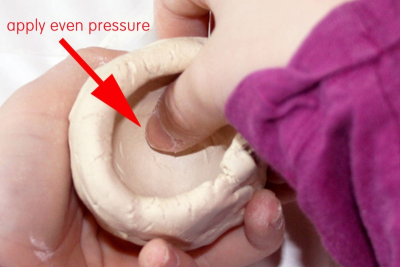 Apply even pressure as you turn the clay.
Check to see that the clay is the same thickness on the walls and rim of the pot.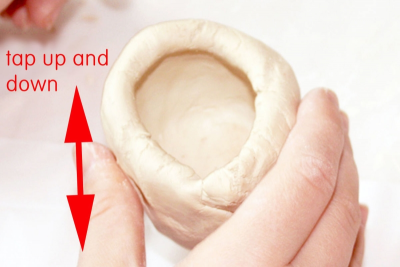 Gently tap the pot on the table to make a flat base.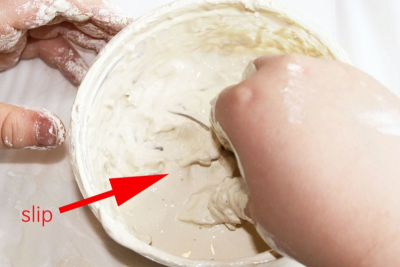 DECORATE THE POT
Make some SLIP by mixing some clay with water until it is like a creamy milkshake.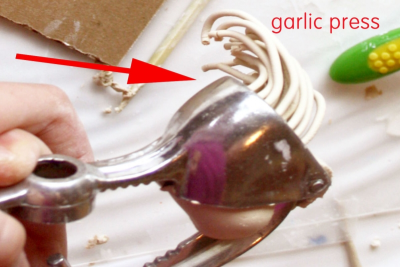 Place a small piece of clay into a garlic press and squeeze it out.
Use the clay strings to decorate your pinch pot.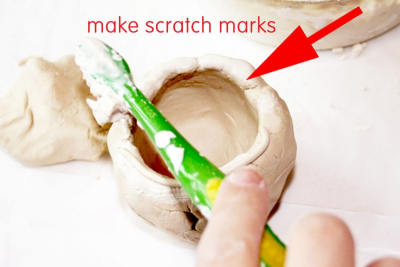 Use a toothbrush to make some scratch marks where you want to add clay.
This is called SCORING the clay.
Use the toothbrush or your fingers to add some slip to the score marks.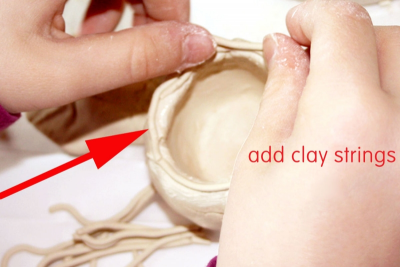 Place the clay string on top of the scored clay.
Gently press it into the clay.
Be sure it is securely fastened.
Continue in this way until you are satisfied with your design.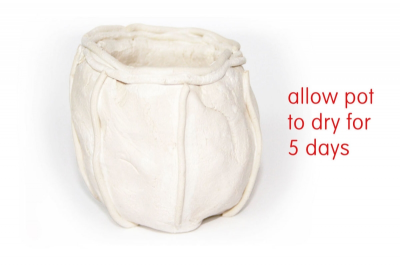 Allow the pinch pot to dry for about 5 days.
Your pot is ready to be painted.
Subjects:

Grades:

Grade 1,

Grade 2,

Grade 3,

Grade 4,

Grade 5,

Grade 6,

Grade 7,

Grade 8
---
Related Lesson Plans