Supplies:
Crayola Washable Markers
Crayola Construction Paper - 22.9 cm x 30.5 cm (9" x 12")
Crayola Crayons
Rulers - 1 per student
Steps: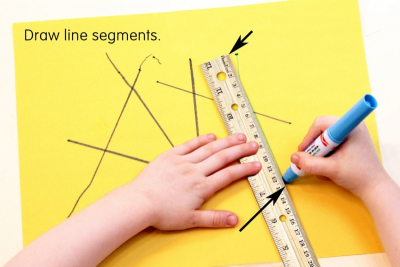 Decide how long your lines will be, e.g., 13 cm.
Use a ruler to draw line segments.
Start at the end of the ruler at number 1.
Stop at number 13.
Make at least 10 lines all the same length – 13 cm.
Let the lines cross over each other.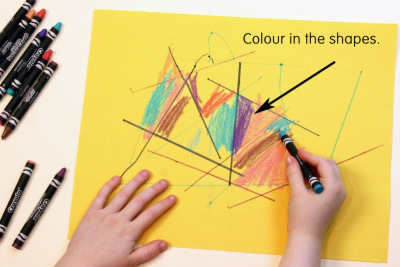 Look for shapes created by the overlapping lines.
Use construction paper crayons to colour in the shapes.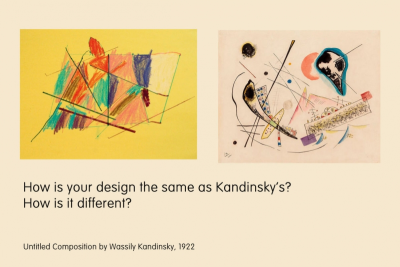 View the work of Wassily Kandinsky.
- How is your design the same as Kandinsky's?
- How is it different?
Look at your design with fresh eyes.
​- What colour did you use the most of?
- How many different shapes did you colour?
- What do you like the best about your design? Why?
- Who would love your design? Why?
Give your design a title.
Untitled Composition by Wassily Kandinsky, 1922, watercolour and India ink on paper, 12.4" x 14.5"
Wikimediacommons
Subjects:

Grades:

Kindergarten,

Grade 1,

Grade 2,

Grade 3
---
Related Lesson Plans