Supplies:
Crayola Construction Paper - 22.9 cm x 30.5 cm (9" x 12")
Crayola Washable Project Paint - 10 Count
Crayola Variety Brush Set - 5 Count
Variety of Leaves
Steps: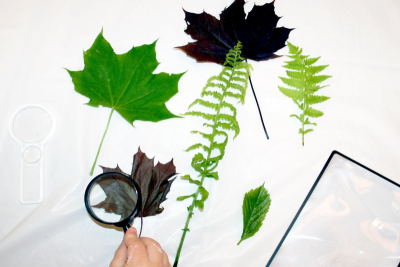 Use the magnifying glass to look closely at all the different leaves.
Be a leaf detective!
- How many different leaves do you see?
- How are they the same?
- How are they different?
- How do they feel?
- How many veins can you feel?
- What patterns do you see?
- If we paint the leaves to make a print, what part of the leaf do you think will print the best? Why?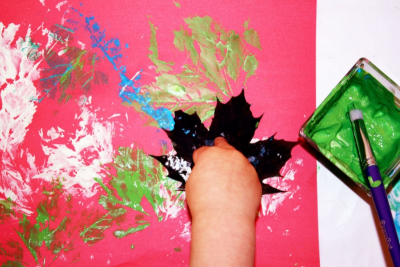 Choose a leaf.
Place it on a piece of newspaper.
Brush paint over the whole leaf with a colour you like.
Place the leaf, paint side down, on top of a piece of construction paper.
Gently rub the back of the leaf to transfer the paint to the paper.
Carefully lift the leaf off the paper.
Repeat this process with different leaves and different colours.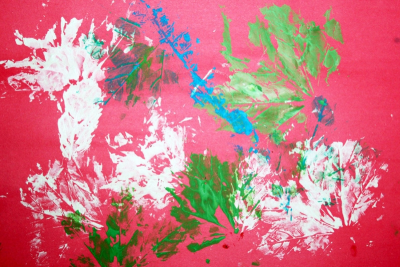 Look at your print from a distance.
- What do you see when you look at your print?
- What shapes do you see?
- What textures do you see?
- What parts stand out the most? Why?
- Who would love this print? Why?
Subjects:

Language Arts,

Science,

Visual Arts

Grades:

Pre-Kindergarten,

Kindergarten,

Grade 1
---
Related Lesson Plans