Supplies:
Crayola Marker & Watercolour Paper - 22.9 cm x 30.5 cm (9" x 12")
Crayola Broad Line Markers - Black
Crayola Fine Line Markers
Steps: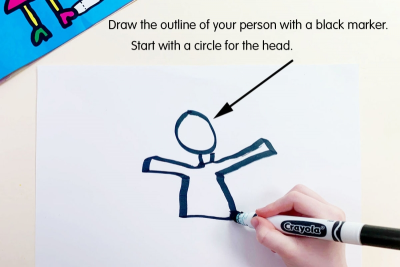 Look at Todd Parr's pictures.
- What geometric shapes does he use?
- What kinds of colours does he use?
- What do you notice about all his pictures?
Draw a person the way Todd Parr does.
Draw the outline of your person with a black marker.
Start with a circle for the head.
Use other geometric shapes for the rest of the body.
- rectangles
- trapezoids
- squares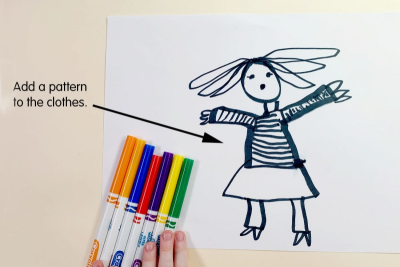 Add a pattern to the clothes.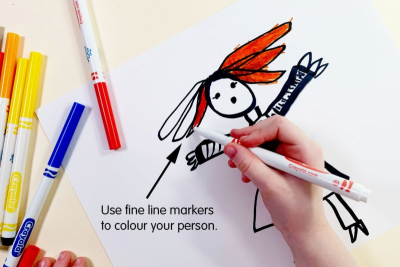 Use fine line markers to colour your person.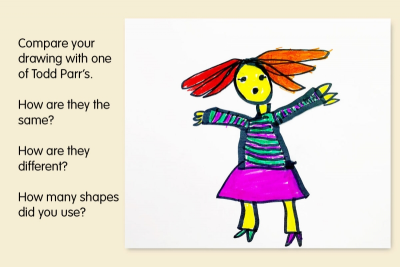 Compare your drawing with one of Todd Parr's.
How are they the same?
How are they different?
How many shapes did you use?
Subjects:

Grades:

Kindergarten,

Grade 1,

Grade 2
---
Related Lesson Plans