MY LITTLE BOOK OF PRINTS – Line, Colour, Repetition

Students create a small book of relief prints using markers and found objects. They write 'What Made It?' on each page along with the answer and then glue a small flap over the answer so the book can be used as a guessing game.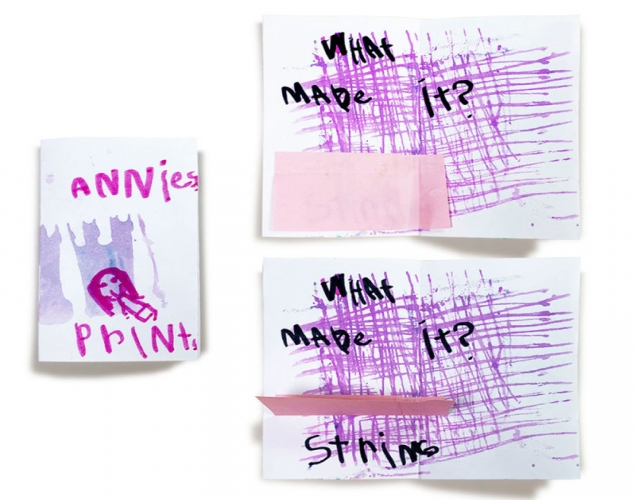 Supplies:
Crayola Washable Markers - Assorted Colours
Crayola Marker & Watercolour Paper - 22.9 cm x 30.5 cm (9" x 12") - 1 per student
A Variety of Found Objects - String on a rolling Pin, Corrugated Cardboard, Paper Cups, Corks, Textured Sponge, etc.
Plastic Sheet Protectors - 1 per student
Cardstock Paper - 21.6 cm x 27.9 cm (8.5" x 11") - 1 per sheet protector
Water Spray Bottles - 1 per group of students
Steps: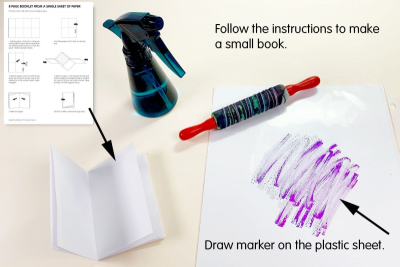 Follow the instructions to make an 8-page book. (Downloads - 8PageBooklet.pdf)
Draw marker on the plastic sheet.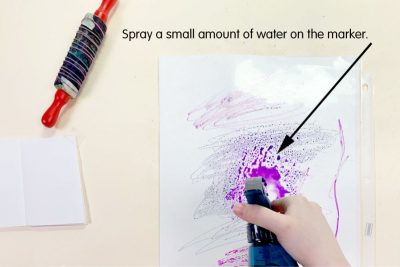 Spray a small amount of water on the marker.
Be careful not to spray too much water.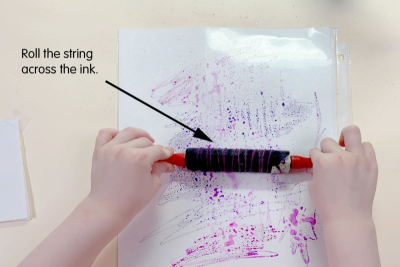 Roll the string across the wet ink.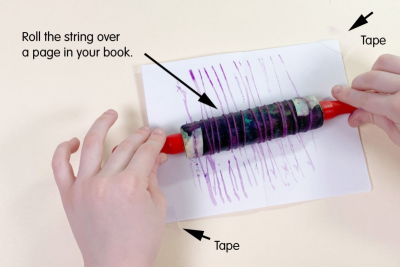 Roll the string over a page in your book.
You may need to put a small piece of tape on the corners of your book to hold it in place while you roll the string.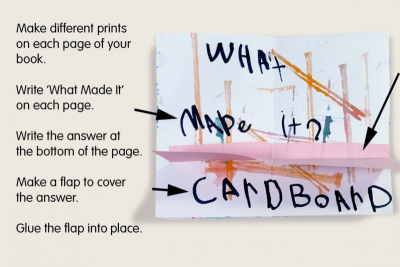 Make different prints on each page of your book.
- use things like the edge of a piece of cardboard, the rim of a paper cup, textured sponge
- roll or press the object onto the wet ink
- press the object onto the paper to make a print
Write 'What Made It?' on each page.
Write the answer at the bottom of the page.
Make a small paper flap to cover the answer.
Glue the flap into place.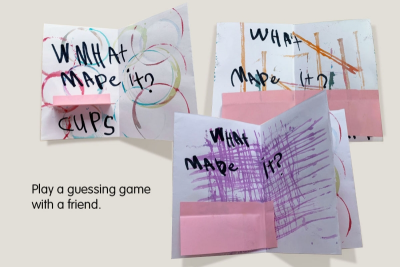 Play a guessing game with a friend.