Supplies:
Crayola Regular Crayons - Not washable
Crayola Watercolour Paints
Crayola Paint Brushes
Crayola Fine Line Markers
Crayola Scissors
Crayola White Glue
Crayola Glitter Glue
Bristol Board - 38 cm x 50.8 cm (15" x 20")
White Tissue Paper - 2 Sheets per Student
Spray Bottles
Paper Towels
Stapler
Embellishments
Plastic Tablecloth - about 50 cm x 76 cm (20" x 30")
Steps: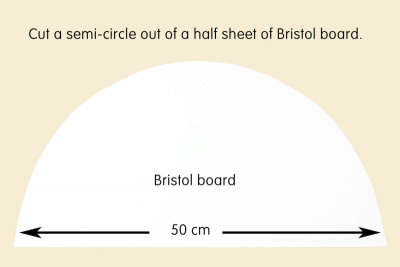 Draw a semi-circle on a half piece of Bristol board so the base is about 50 cm (20").
Cut it out.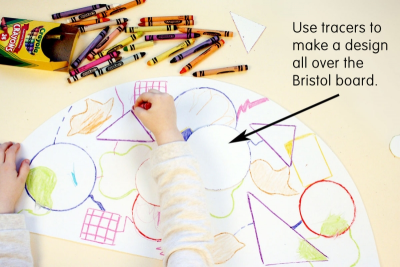 Use shape tracers and crayons to make a design all over the Bristol board.
Use geometric and organic shapes.
Create patterns.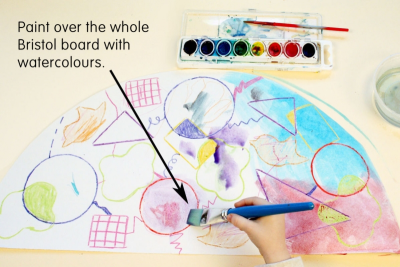 Use watercolours to paint over the whole Bristol board.
Use several colours and let them mix together.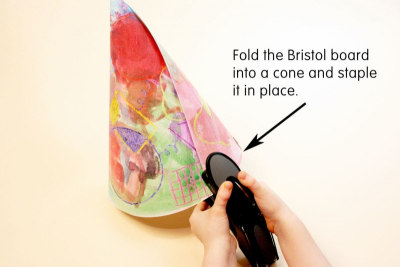 Fold the Bristol board into a cone.
Measure it so it fits your head.
Staple it together.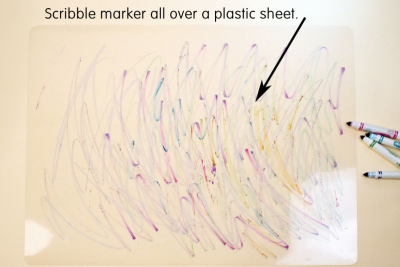 Use markers to scribble lots of coloured lines all over a plastic sheet.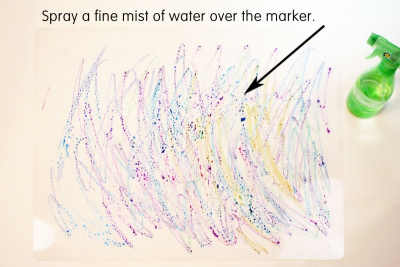 Spray a fine mist of water all over the marker.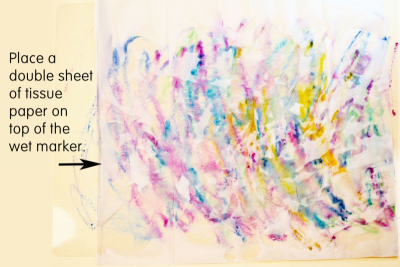 Place a double sheet of tissue paper on top of the wet marker.
Gently pat the surface of the paper.
Once the tissue paper is dry carefully separate the 2 layers.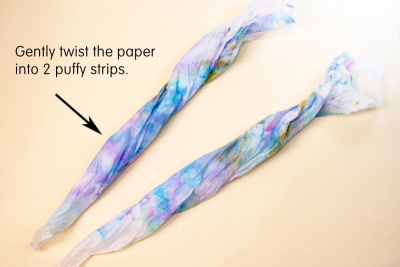 Gently twist the paper into 2 puffy strips.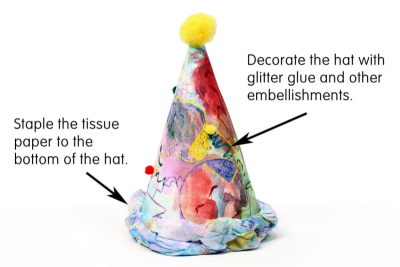 Decorate the hat with glitter glue and other embellishment.
Staple the tissue paper to the bottom of the hat.
Subjects:

Grades:

Kindergarten,

Grade 1,

Grade 2,

Grade 3
---
Related Lesson Plans