Supplies:
Crayola Washable Colour Glue
Crayola Watercolour Paints
Crayola Paint Brushes
Crayola Marker & Watercolour Paper - 22.9 cm x 30.5 cm (9" x 12")
Water Containers
Paper Towels
Pencils
Steps: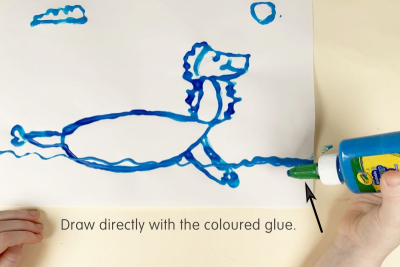 View your toy from all directions.
Pose it in a view you like the best.
Draw it lightly with a pencil.
Use the colour glue to draw over the lines.
Add details in and around the toy.
Draw directly with the glue.
Set your paper aside to dry overnight.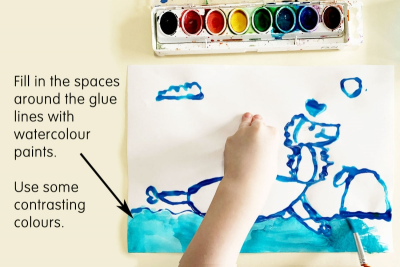 Make sure the glue is dry.
Use watercolour paints to fill in the spaces around the glue lines.
Use contrasting colours to make the shapes stand out.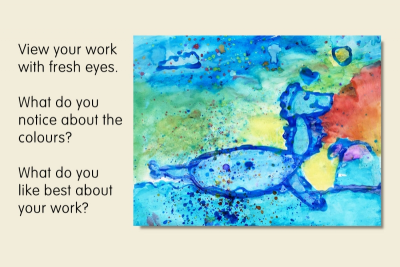 View your work with fresh eyes.
- What do you notice about the colours?
- How does your painting make you feel about the toy?
- What do you see that makes you say that?
- What do you like best about your painting? Why?