Supplies:
Crayola Fine Line Markers - Black
Crayola Scissors
Crayola Construction Paper - 22.9 cm x 30.5 cm (9" x 12")
Crayola Glue Sticks
Crayola Tempera Paint - Red and White
Crayola Marker & Watercolour Paper - 22.9 cm x 30.5 cm (9" x 12")
Decorative Items
Variety of Small Sponges
Pictures of Students
Steps: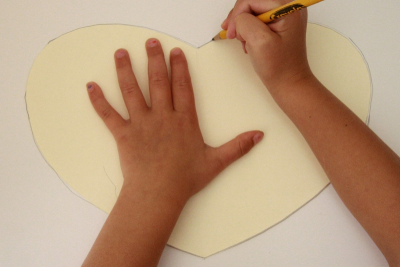 Use the template to trace a heart onto your white paper.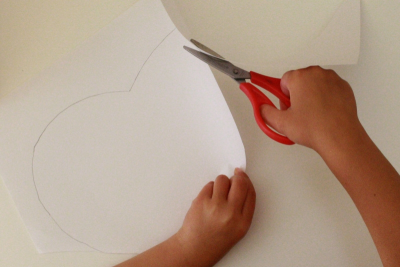 Carefully cut out the heart. It is a symmetrical shape.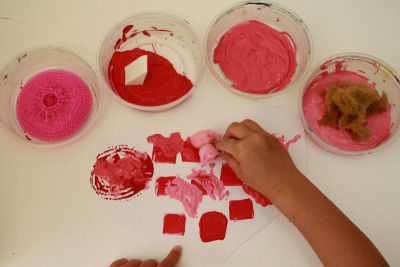 Use the sponges and different colours of paint to completely cover your heart. While you are working think about these questions:
- What painting tool do you like to use? Why?
- Do the sponges look different when you stamp them with the paint?
- What shapes do you see?
- Look at the different shapes. Why do you think new shapes are created when 2 colours mix on your paper?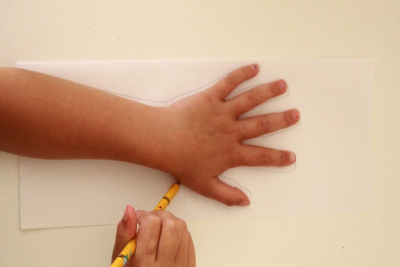 Fold a 20 cm x 25 cm (8" x 10") piece of construction paper in half lengthwise (hot dog fold).
Place your hand and arm up to your elbow on the paper and trace it with a pencil.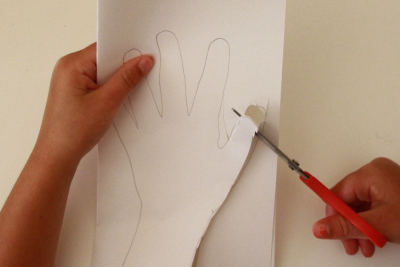 Keep the paper folded and carefully cut around the outline of your hand and arm. You will get 2 copies by keeping the paper folded.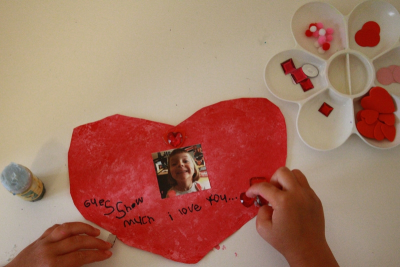 Glue a small head shot picture 6 cm x 6 cm (2.5" x 2.5") of yourself in the middle of the heart.
Use a black fine tip marker to write Guess how much I love you . . . under the picture.
Glue some decorative items onto the heart to make it extra special.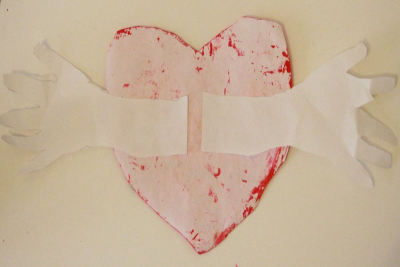 Place the painted heart face down on the table.
Glue both arms onto the back of the heart so they are a mirror image of each other.
Make sure the thumbs are facing up and they are directly opposite each other.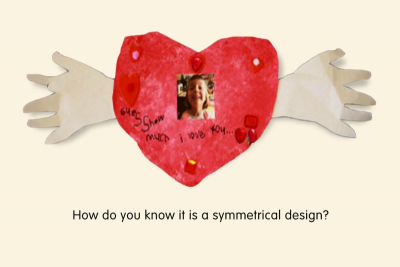 Look carefully at your completed artwork.
How do you know that it is a symmetrical design?
Give your creation to someone you love!
Subjects:

Grades:

Pre-Kindergarten,

Kindergarten
---
Related Lesson Plans