Supplies:
Crayola Oil Pastels - 16 Count
Crayola Washable Paint
Crayola Fine Line Markers
Crayola Paint Brushes
Masking Tape
Cardstock Paper - 7.6 cm x 15.2 cm (3" x 6")
Water Containers
Paper Towels
Steps: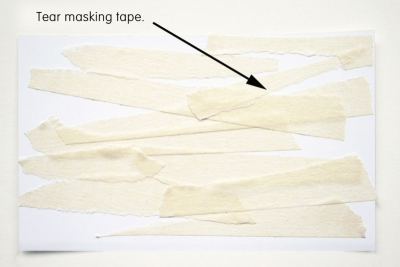 Tear strips of masking tape to create rough edges and different widths.
Stick the tape to the cardstock paper in a random, horizontal pattern.
Fill most of the space with tape.
Leave a few uncovered areas to add to the variety of textures.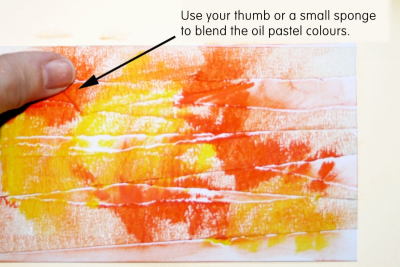 Colour loosely over the tape with oil pastels.
Use the back of your thumb or a small piece of sponge to blend the colours together.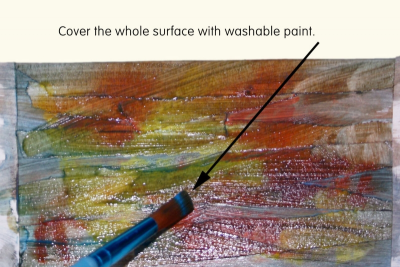 Cover the whole surface with washable paint.
Use a complementary colour for greater contrast.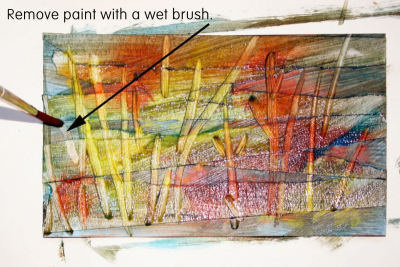 Use a wet brush to remove some of the paint.
Each time you paint into the surface use a piece of paper towel to dry off the brush, and then wet it again with clean water for the next stroke.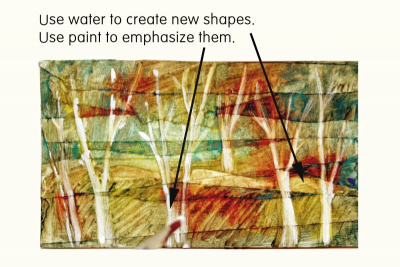 Play with the surface using water and paint.
Let the textures of the tape tell you where to place hills and valleys.
Emphasize shapes to make them into trees by painting directly into them.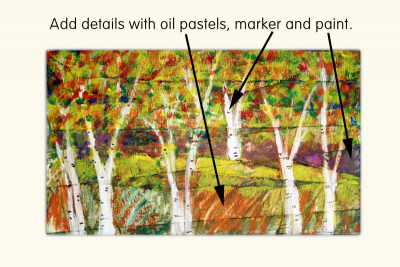 Add details with oil pastels, marker and paint.
Build up layers of colour and texture gradually.
Keep playing with colour until you feel satisfied with the image.
Add contrasting areas to make things in the foreground stand out.
Subjects:

Grades:

Grade 4,

Grade 5,

Grade 6,

Grade 7,

Grade 8,

Grade 9
---
Related Lesson Plans