Supplies:
Crayola Model Magic - Assorted Colours
Crayola Glitter Glue
Crayola Acrylic Paint - 6 Count
Crayola Paintbrushes - 5 Count
Small Recycled Gift Box
Embellishments and Found Objects
Water Containers
Paper Towels
Toothpicks
Steps: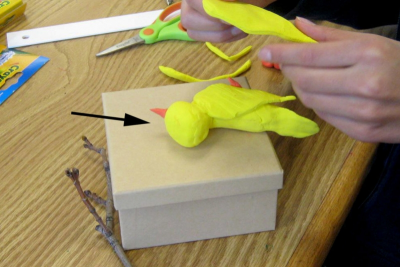 Build a short sculpture out of Model Magic.
Make sure the sculpture is in proportion to the size of the box, not too big and not too small.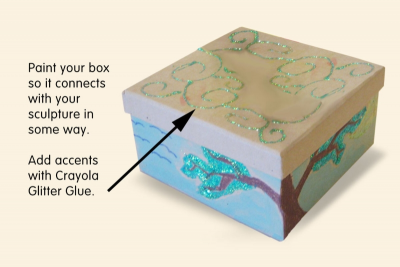 Paint your box with acrylic paint.
Make sure your design connects with the sculpture and something that is importamt to you.
Add accents with Crayola Glitter Glue.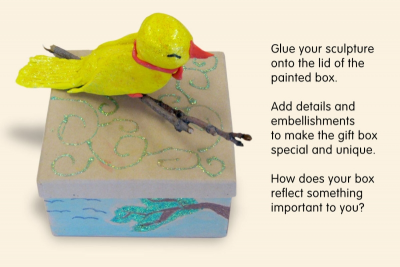 Glue your sculpture onto the lid of the painted box with Crayola Washable No-Run School Glue.
Add details and embellishments to make the gift box special and unique.
View the finished box with fresh eyes.
- How does it reflect something that is important to you?
- What do you like best about the box? Why?
- What will the person you are giving it to like best about it? Why?
Subjects:

Language Arts,

Social Studies,

Visual Arts

Grades:
---
Related Lesson Plans