EXPLORING ALUMINUM FOIL TAPE – Texture, Pattern, Colour

Students experiment with aluminum foil tape, markers and acrylic paint to create a variety of textures, patterns and colour effects.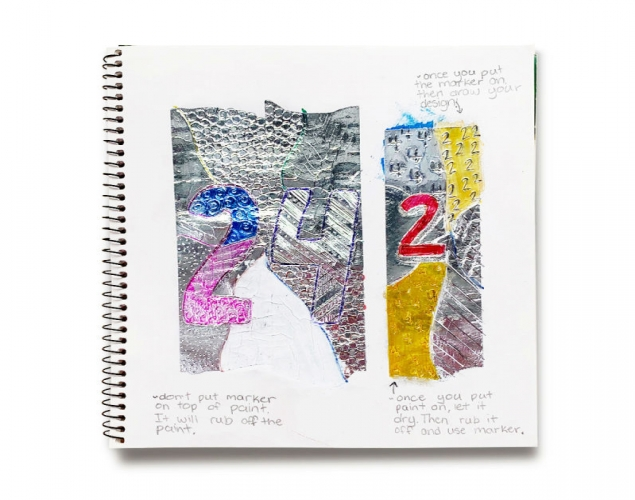 Supplies:
Crayola Markers - Washable and Permanent
Crayola Glitter Paint
Crayola Acrylic Paint
Crayola Paint Brushes
Crayola Sketchbooks
Crayola Scissors
Dull Pencils or Wooden Candy Apple Sticks - 1 per student
Paper Towels
Water Containers
Aluminum Foil Tape
Felt - about 12.7 cm x 17.7 cm (5" x 7") - 1 per student
Steps: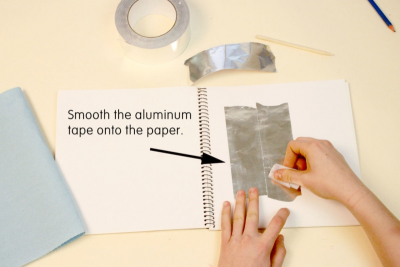 Tear or cut pieces of aluminum foil tape and press them onto the paper.
Use your fingers or a piece of paper to flatten and smooth the tape.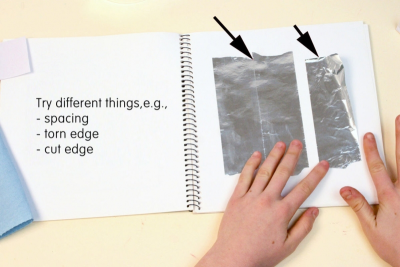 Use 3 or 4 pieces of tape.
Try different things, for example,
- place them close together
- leave a small space between them
- tear the ends
- cut the ends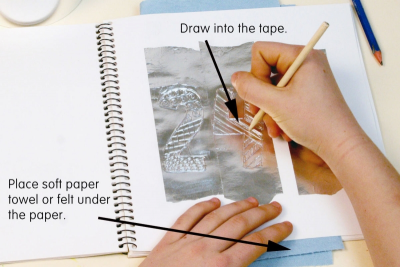 Place a soft paper towel or piece of felt under the paper.
Draw into the foil tape using a dull pencil or a candy apple stick.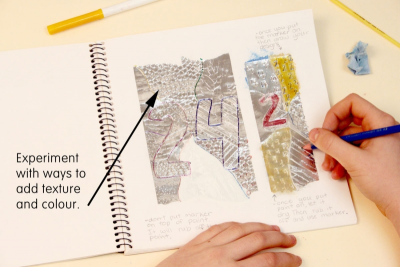 Experiment with ways to add patterns, textures and colour effects.
Record your ideas, for example,
- don't put marker on top of paint it will rub off the paint
- once you put the marker on draw your design
- once you put paint on let it dry, then rub it off and use marker
Compare your ideas with those of your classmates.
Think of how you might use these techniques in an artwork.
Subjects:

Grades:

Grade 3,

Grade 4,

Grade 5,

Grade 6,

Grade 7,

Grade 8,

Grade 9
---
Related Lesson Plans