Supplies:
Crayola Fine Line Markers
Crayola Marker & Watercolour Paper - 22.9 cm x 30.5 cm (9" x 12")
Crayola Sketchbooks - 1 per student
Pencils
Erasers
Steps: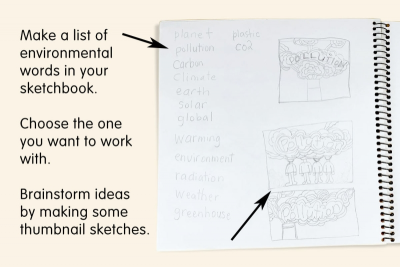 Make a list of words that reflect the environmental issue you researched.
Choose the word you want to use.
Brainstorm ideas for illustrating the word by making several thumbnail sketches.
Choose the idea you like the best.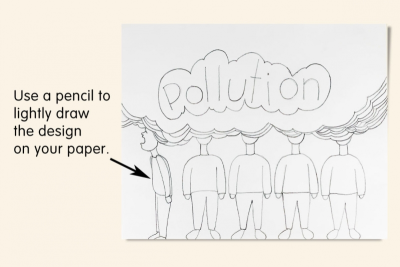 Use a pencil to lightly draw the design on your paper.
Make sure the design uses repetition and clearly shows the word.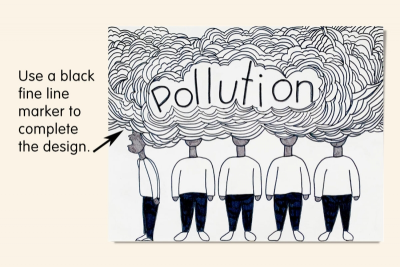 Use a black fine line marker to complete the design.
View the work from a distance to see it with fresh eyes.
- Does it communicate the message you intended?
- Does your eye travel throughout the page?
- Have you included repetition and contrast?
- Is your word easy to read?
- What do you like best about your design?