DESIGNER LEAF – Pattern, Line, Contrast

Students create a design of various patterns and colours by painting on a leaf that has been preserved with glycerin. An idea submitted by Chandni Ganesh who did this activity with her class at MacLeod's Landing Public School in York Region, Ontario.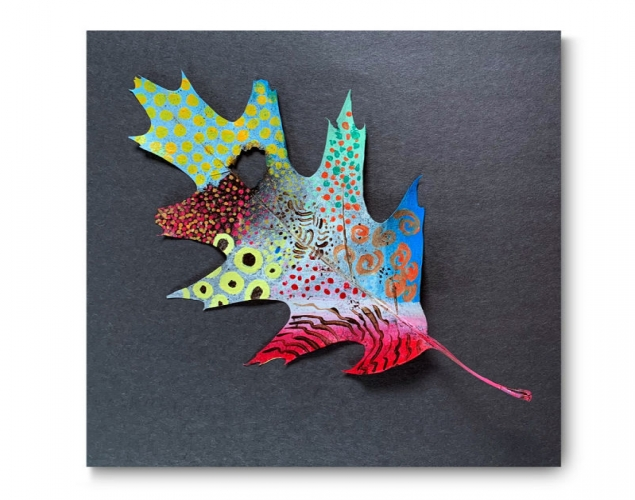 Supplies:
Crayola Acrylic Paint
Crayola Paint Brushes
Crayola Construction Paper - Black
Crayola Sketchbooks
Paper Towels
Water Containers
Plastic Container Lids for Palettes
Steps: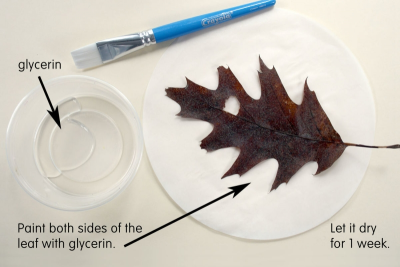 PREPARE THE LEAF
One week before you begin paint both sides of the leaf with a thin coat of glycerin. (Glycerin can be purchased in a pharmacy or the food section of many grocery stores.)
Let the leaf dry for a week.
Pat the leaf with paper towel before you start to paint it.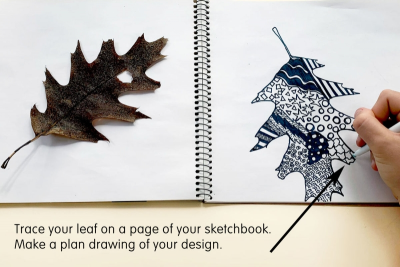 Trace your leaf onto a page of your sketchbook.
Make a plan drawing of your design.
Make sure to include lots of different patterns.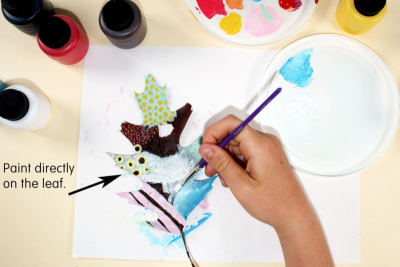 Paint directly on the leaf.
Allow the paint to dry between coats.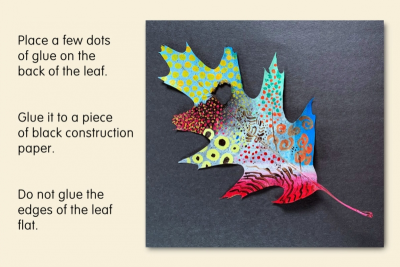 Place a few drops of glue on the back of the leaf.
Glue it to a piece of black construction paper.
Do not glue the edges of the leaf down flat.
Notice the shadows cast by the leaf.
Subjects:

Grades:

Grade 3,

Grade 4,

Grade 5,

Grade 6,

Grade 7,

Grade 8
---
Related Lesson Plans