Supplies:
Crayola Regular Crayons - Not Washable
Crayola Watercolour Paints
Crayola Paint Brushes
Table Salt
Green Masking Tape
Water Containers
Plastic Placemats - 1 per student
Cardstock Paper - 21.25 cm x 27.5 cm (8.5" x 11") - 1 piece per student
Steps: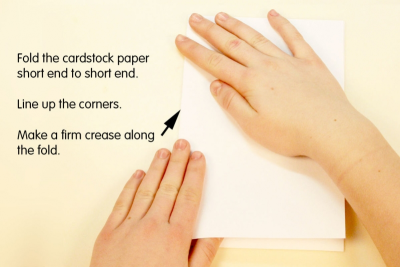 Fold the cardstock paper in half horizontally – short end to short end.
Line up the corners, and make a firm crease along the fold.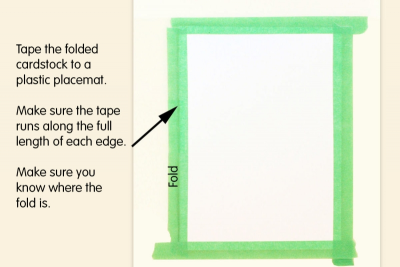 Tape the folded cardstock to a plastic placemat.
Make sure the tape runs along the full length of each edge.
Make sure you know where the fold is.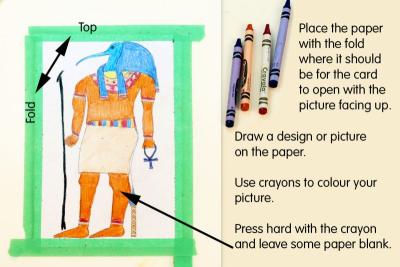 Place the paper with the fold where it should be for the card to open with the picture facing up.
Draw a design or picture on the paper.
Use crayons to colour your picture.
Press hard with the crayons and leave some paper blank.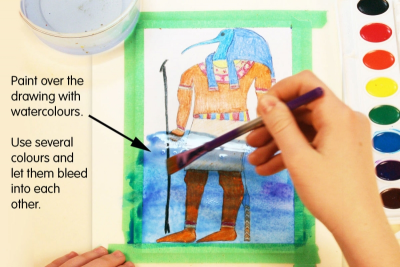 Paint over the drawing with watercolours.
Use several colours and let them bleed into each other.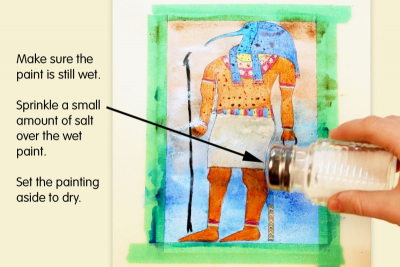 Make sure the paint is still wet.
Sprinkle a small amount of salt over the wet paint.
Set the painting aside to dry.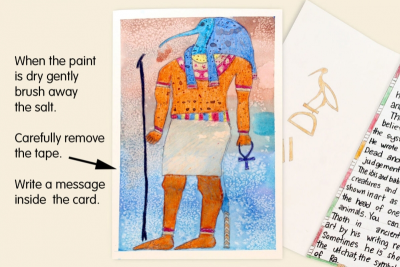 When the paint is dry gently brush away the salt.
Carefully remove the tape from the edges.
Write a message inside the card.
Subjects:

Grades:

Kindergarten,

Grade 1,

Grade 2,

Grade 3,

Grade 4,

Grade 5,

Grade 6,

Grade 7,

Grade 8
---
Related Lesson Plans