Supplies:
Crayola Acrylic Paint
Crayola Paint Brushes
Crayola School Glue
Crayola Glue Stciks
Crayola Scissors
Crayola Glitter Glue
Masking Tape
Cardstock Paper 21.25 cm x 27.5 cm (8.5" x 11")
Steps: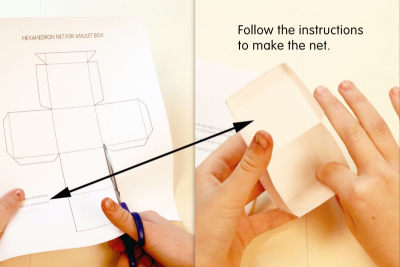 Copy the net on cardstock paper.
Follow the instructions to make the net.
- CUT along all solid lines.
- FOLD on all dotted lines.
- TAPE the hexahedron together leaving the top open.
- FOLD the top corners in and fasten them to make the lid.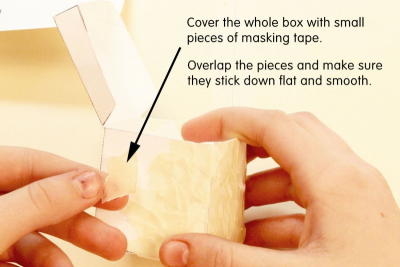 Cover the entire box with small pieces of masking tape.
Overlap the pieces and make sure they stick down flat and smooth.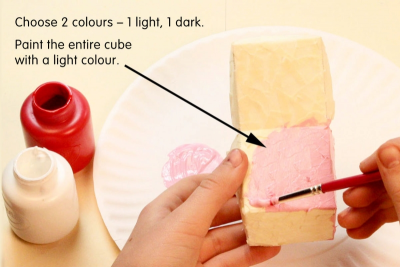 Choose two colours of paint – one light and the other dark.
- mix white with your main colour to make it lighter
Paint the entire cube with the light colour.
Allow it to dry completely.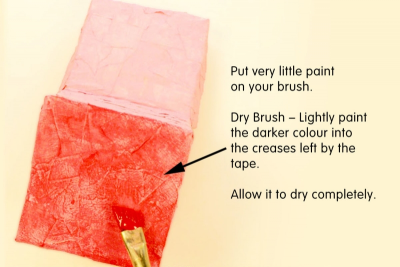 Put very little paint on your brush.
Dry Brush – lightly paint the darker colour into the creases left by the tape.
Allow it to dry completely.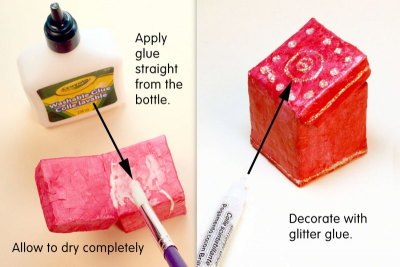 Apply a coat of Crayola Washable glue straight from the bottle.
Allow it to dry completely.
Decorate the box with glitter glue.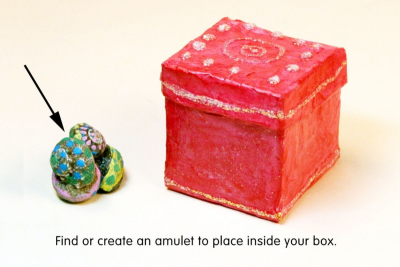 Find or create an amulet to place inside your box.
Subjects:

Language Arts,

Mathematics,

Visual Arts

Grades:

Grade 3,

Grade 4,

Grade 5,

Grade 6,

Grade 7
---
Related Lesson Plans