Supplies:
Crayola Construction Paper
Crayola Scissors
Crayola Glue Sticks
Scrap Paper
Googly Eyes (optional)
Steps: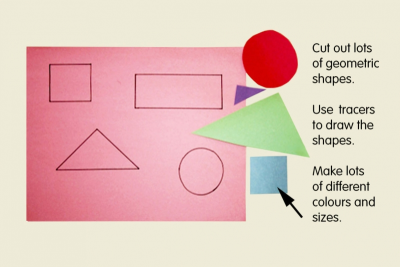 Cut out lots of different geometric shapes to make your robot.
Use tracers to draw the shapes or cut them out without drawing them first.
Make lots of different colours.
Make lots of different sizes.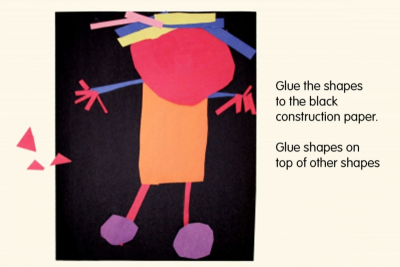 Glue the shapes to black construction paper to create your robot.
Glue shapes on top of other shapes to get interesting effects.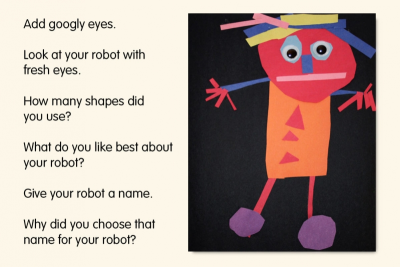 Add googly eyes.
Look at your robot with fresh eyes.
- How many shapes did you use?
- What do you like best about your robot?
- Give your robot a name.
- Why did you choose that name for your robot?