Supplies:
Crayola Model Magic - Assorted Colours
Crayola Glitter Glue
Crayola Washable No-Run School Glue
Crayola Scissors
Crayola Broad Line Markers
Bamboo Skewers
Small Clay Pot - 1 per student
Rolling Pins
Maple Leaf Cookie Cutter and Other Shapes
Floral Foam
Steps: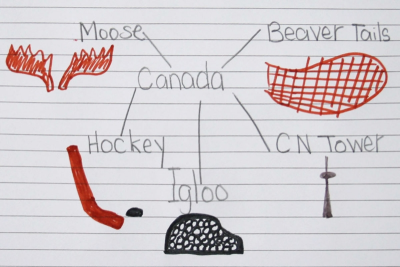 Brainstorm a web of things that make you think of Canada.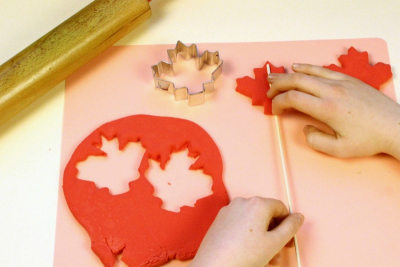 Decide how many objects you want to use in your arrangement.
Roll out the Model Magic to a thickness of about .75 cm.
Cut out 2 maple leaf shapes for each single skewer you intend to use.
Place the skewer on the centre of the maple leaf making sure it reaches the top.
Gently press the skewer into the Model Magic.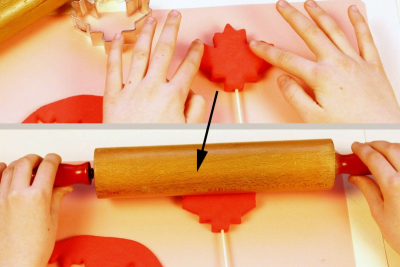 Place the second maple leaf on top of the first one to make a sandwich of the 2 shapes with the skewer inside.
Gently press the two leafs together with your fingers.
Lightly roll over the two leafs with the rolling pin.
Place the maple leaf skewer on a flat surface and allow it to dry for 2 days.
Repeat this process for any other shapes you intend to use.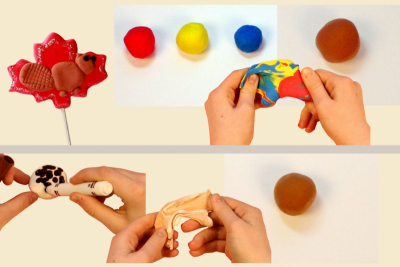 Create new colours of Model Magic by mixing primary colours together. For example, to make brown mix red, yellow and blue together.
If you are using white Model Magic, you can colour it by poking a small piece of it with Crayola Original markers and gently kneading the colour into it.
Create Model Magic symbols to represent your chosen Canadian memories.
Stick the symbols to the maple leaf.
You may want to add glitter glue to the finished design.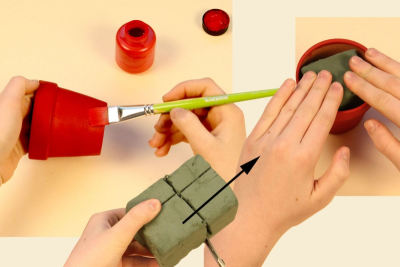 You may want to paint the clay pot with tempera paint.
Use scissors to cut the floral foam so it will to fit into the clay pot.
Place the floral foam into the pot.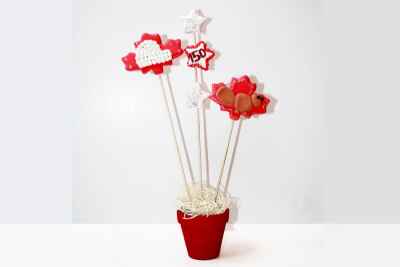 Use Crayola Washable glue to fasten plant pot filler on top of the floral foam.
Stick the skewers into the floral foam in the center of the pot.
Be sure to push the skewers right down to the bottom of the pot.
Place the skewers so they are balanced and lead your eye in and around the arrangement.
Subjects:

Grades:

Grade 1,

Grade 2,

Grade 3,

Grade 4,

Grade 5,

Grade 6
---
Related Lesson Plans