Supplies:
Crayola Crayons
Crayola Marker & Watercolour Paper - 22.9 cm x 30.5 cm (9" x 12")
Crayola Fine Line Markers
Pencils
Erasers
Steps:
Fold the paper in half short end to short end.
Fold each short end of the paper into the centre fold.
Make a firm crease.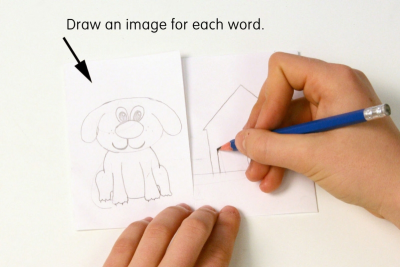 Draw an image for each word.
- 1 word on each flap
- 1 compound word on inside space
Make sure to fill the space.
Use simple shapes.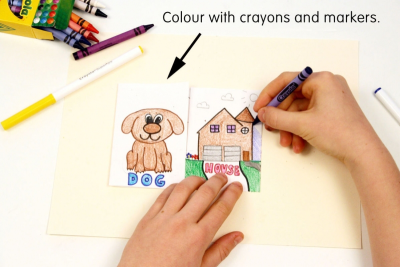 Make sure to include each word.
Check to make sure the words are spelled correctly.
Use crayons and markers to colour your pictures.
Choose contrasting colours to make the images stand out.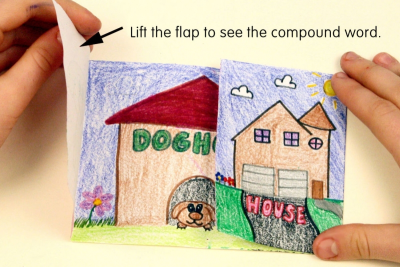 Lift the flaps to see the compound word.
Subjects:

Language Arts,

Visual Arts,

Media Literacy

Grades:
---
Related Lesson Plans