SELF-PORTRAIT BOX SCULPTURE – Identity, Form, Colour

Students create a free-standing, self-portrait box sculpture that communicate ideas about their interests and personality using symbols and design elements.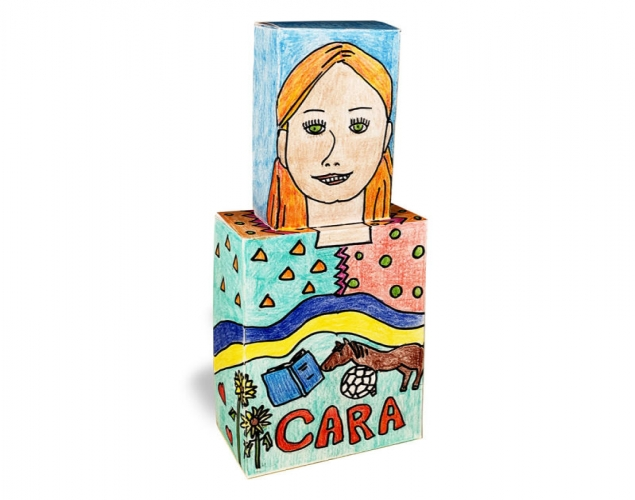 Supplies:
Crayola Coloured Pencils
Crayola Glue Sticks
Crayola Scissors
White Cardstock Paper - 22 cm x 28 cm (8 ½" x 11") - 3 pieces per student
Crayola Fine Line Markers - 12 Count
Steps: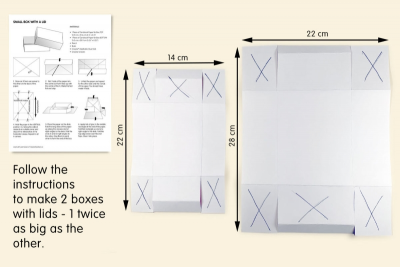 Use the Small Box With A Lid worksheet. (Downloads - SmallBox.pdf)
Follow the instructions to make 2 boxes with lids - one twice as big as the other.
- Small box with a lid - 14 cm x 22 cm
- Larger box with a lid - 22 cm x 28 cm
Mark an 'X' on the outer flaps as shown.
You will NOT colour on the flaps marked with an 'X'.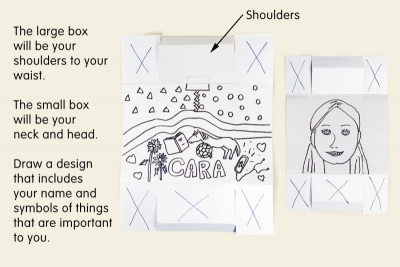 The large box will be your shoulders to your waist.
The small box will be your neck and head.
Draw a design that includes your name and symbols of things that are important to you.
Add shapes and repeated lines to break uo the space.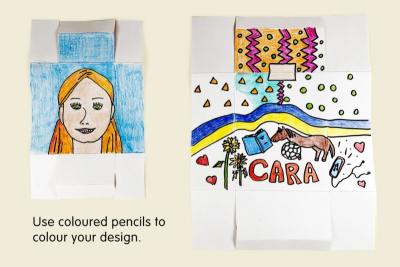 Use coloured pencils or markers to colour your design.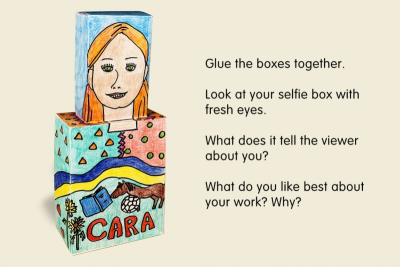 Glue the boxes together.
Look at your selfie box with fresh eyes.
What does it tell the viewer about you?
What do you like best about your work? Why?
Subjects:

Language Arts,

Mathematics,

Visual Arts

Grades:

Grade 4,

Grade 5,

Grade 6,

Grade 7,

Grade 8
---
Related Lesson Plans