Supplies:
Crayola Model Magic - Assorted Colours
Paint Stir Stciks
Pipe Cleaners
Buttons and Beads
Cookie Cutters
Rhinestones
Googly Eyes
Steps: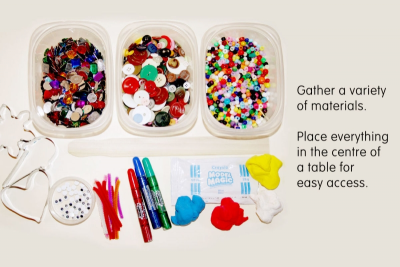 Gather a variety of materials.
Place everything in the centre of a table for easy access.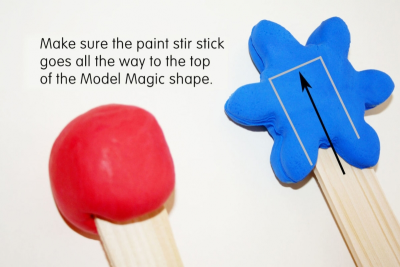 Create a ball-like shape of Model Magic, or use a cookie cutter.
Press the ball onto to a paint stir stick.
Make sure the stick goes all the way to the top of the Model Magic shape, and that the shape is firmly stuck to the stick.
For cookie cutters, place one cut-out shape on one side of the stir stick and another on the other side so they attach firmly, and the stick is sandwiched inside the two Model Magic shapes.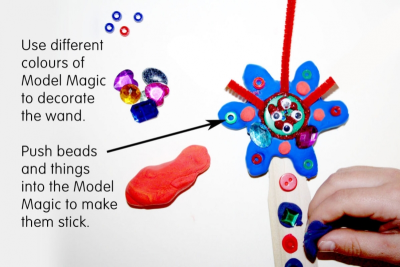 Use different colours of Model Magic to decorate the wand.
Push pipe cleaners, jewels, buttons and beads into the Model Magic to make them stick.
Create patterns and 1 long pointer.
Allow the Model Magic to dry for 72 hours.
Subjects:

Language Arts,

Mathematics,

Visual Arts

Grades:

Pre-Kindergarten,

Kindergarten,

Grade 1
---
Related Lesson Plans