Supplies:
Crayola Washable Paint
Crayola Paint Brushes
Water Containers
Paper Towels
Bristol Board - 30.5 cm x 30.5 cm (9" x 12") - 1 per student
Newspapers to Cover the Desks
Steps: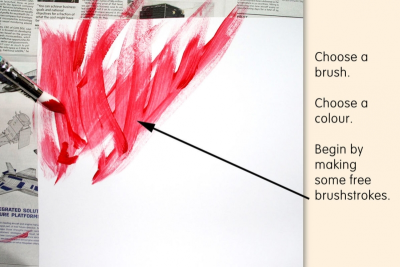 Choose a brush.
Choose a colour.
Begin by making some free brushstrokes.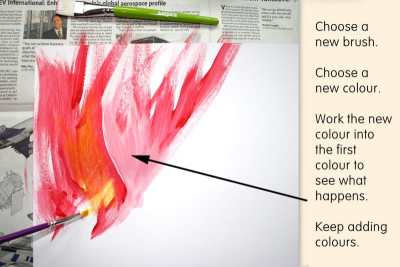 Choose a new brush.
Choose a new colour.
Work the new colour into the first colour to see what happens.
Continue to play with the colours and brush strokes.
Add layers of colour.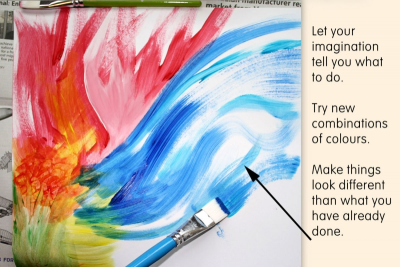 Be spontaneous.
Let your imagination tell you what to do.
Try new combinations of colours.
Make things look different than what you have already done.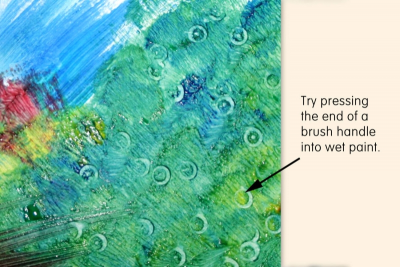 Try pressing the end of the brush handle into wet paint.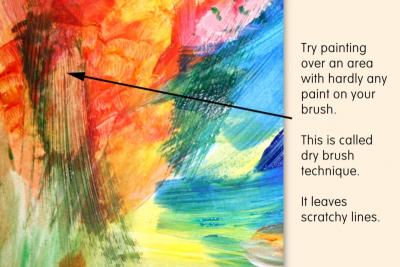 Try painting over an area with hardly any paint on your brush.
This is called dry brush technique.
It leaves scratchy lines.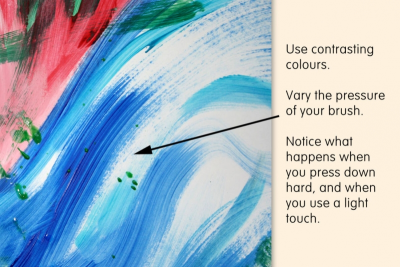 Use contrasting colours.
Vary the pressure of your brush.
Notice what happens when you press down hard.
And when you use a light touch.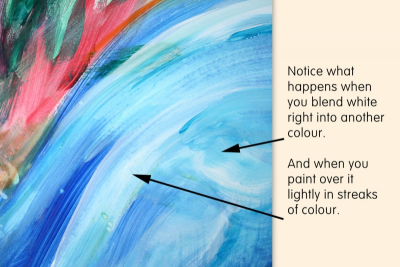 Notice what happens when you blend white paint right into another colour, blue, for example.
And when you paint it lightly, in streaks over a surface.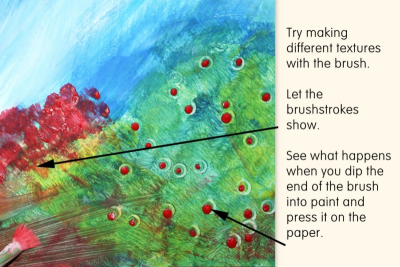 Try making different textures with the brush.
Let the brushstrokes show.
Try painting with a very dry brush over textured areas.
See what happens when you dip the end of the brush handle into paint and press it onto the paper.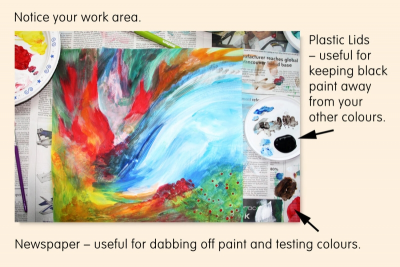 Notice your work area.
See how helpful the newspaper was to dab off paint and test colours.
The plastic lids are really useful for keeping black away from your other colours.
View your painting with fresh eyes.
- What does it make you think of?
- What do you see that makes you say that?
- What area attracts your attention first? Why?
- What do you like best about the painting? Why?
Subjects:

Grades:

Grade 1,

Grade 2,

Grade 3,

Grade 7,

Grade 8,

Grade 9,

Grade 10
---
Related Lesson Plans