Supplies:
Crayola Construction Paper - 22.9 cm x 30.5 cm (9" x 12")
Crayola Scissors
Crayola Washable No-Run Glue
Crayola Fine Line Markers
Steps: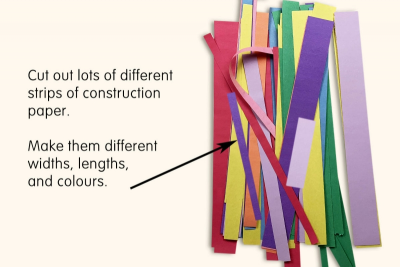 Cut out lots of different strips of construction paper.
Make them different widths, lengths and colours.
Use these paper strips to make your roller coaster.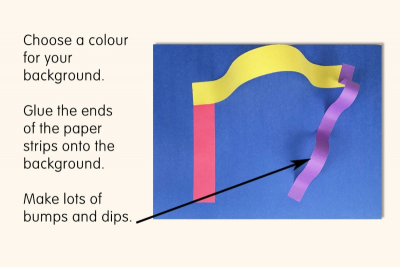 Choose a colour for your background.
Choose contrasting colours for your roller coaster.
Glue the ends of the paper strips to the background and hold them in place for a few seconds.
Make lots of bumps and dips.
Notice the kinds of lines the paper strips are.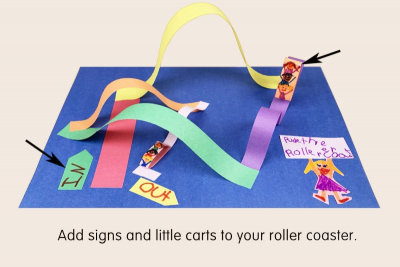 Add signs and little carts to your roller coaster.
- Make a cart by gluing a small strip of paper into a circle and then flattening it.
Imagine you are riding on it.
- How does it feel?
- What is your favourite part?
- Who is riding with you?
Subjects:

Language Arts,

Mathematics,

Visual Arts

Grades:

Pre-Kindergarten,

Kindergarten,

Grade 1,

Grade 2
---
Related Lesson Plans