Supplies:
Crayola Paint Brushes - 5 Count
Crayola Washable No-Run School Glue
Crayola Scissors
Crayola Washable Project Paint
Crayola Construction Paper - 22.9 cm x 30.5 cm (9" x 12")
Masking Tape
Variety of Small Boxes
Variety of Small Boxes, Containers and Cardboard Tubes - 6 - 10 per student
Steps: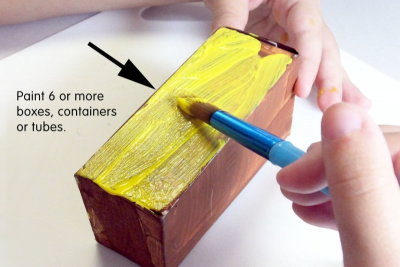 Choose 6 or more boxes, containers or tubes.
Paint them using different colours.
Paint all your boxes with different colours.
Use tape to make your boxes stronger.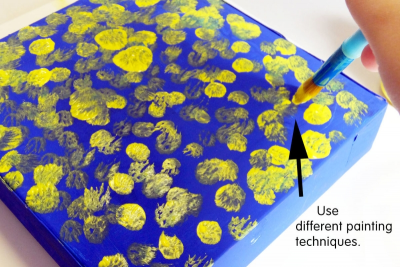 Use a variety of different painting techniques to decorate your boxes.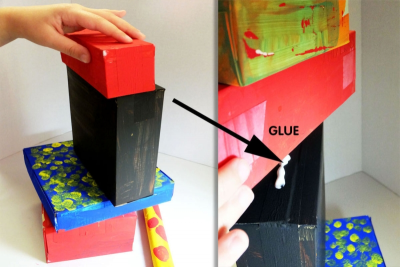 Once all your boxes, containers and tubes are painted place them together.
Remember to make sure they are balanced so the structure can stand on its own.
Look carefully at what needs to be strengthened using tape.
Try placing the boxes together in different ways so they are balanced.
When you like your structure use Crayola washable school glue to hold all the pieces together.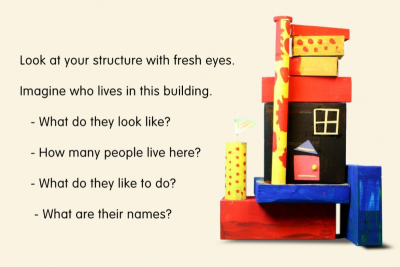 Use construction paper to add details such as windows, doors or a flag to your structure.
When it is finished, stand back and view it with fresh eyes.
Decide if you need to add anything else.
Imagine who lives in this buidling.
- What do they look like?
- How many people live here?
- What do they like to do?
- What are their names?
Subjects:

Language Arts,

Mathematics,

Science,

Social Studies,

Visual Arts

Grades:

Kindergarten,

Grade 1,

Grade 2,

Grade 3
---
Related Lesson Plans