Supplies:
Crayola Permanent Markers
Crayola Glue Sticks
Crayola Scissors
Crayola Construction Paper
Wooden Candy Apple Sticks
Small Pieces of Felt
Cardstock Paper 11.5 cm x 14 cm (4.5" x 5.5") - 1 per student
Aluminum Foil Tape
Bristol Board 11.5 cm x 14 cm (4.5" x 5.5") - for heart shaped tracers
Steps: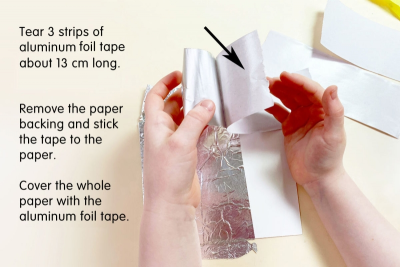 Tear 3 strips of aluminum foil tape about 13 cm long.
Remove the paper backing.
Stick the foil tape to the cardstock paper.
Cover the whole paper with the foil tape.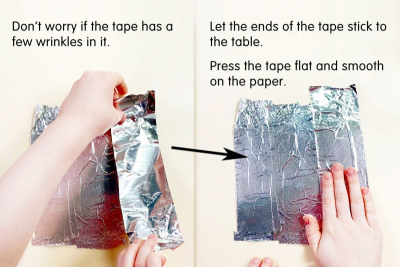 Don't worry if there are a few wrinkles in the tape.
Let the ends of the tape stick to the table.
Press the tape flat and smooth on the cardstock paper.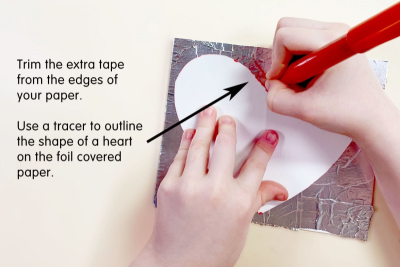 Lift the foil covered paper off the desk.
Fold the extra tape around the outer edges of your paper to the back.
Use a tracer to outline the shape of a heart on the foil covered paper.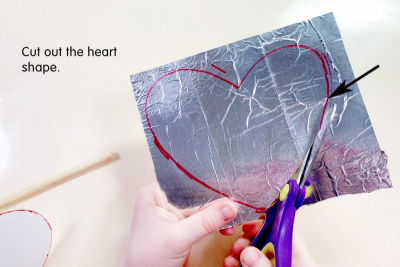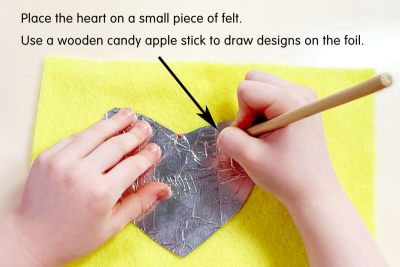 Place the heart on a small piece of felt.
Use a wooden candy apple stick to draw designs and patterns on the foil.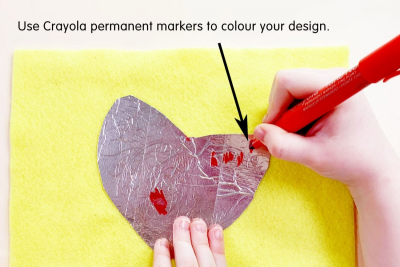 Use Crayola permanent markers to colour your design.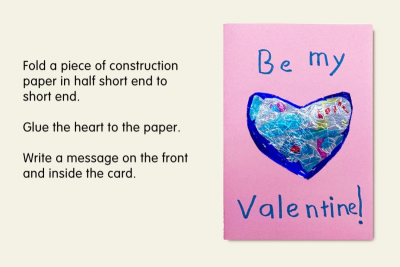 Fold a piece of construction paper in half short end to short end.
Glue the heart to the paper.
Write a message on the front and inside the card.
Subjects:

Language Arts,

Social Studies,

Visual Arts

Grades:

Kindergarten,

Grade 1,

Grade 2,

Grade 3,

Grade 4,

Grade 5,

Grade 6
---
Related Lesson Plans