Supplies:
Crayola Crayons - Regular NOT Washable - 24 Count
Crayola Watercolour Paints - 8 Count
Crayola Paintbrushes - 5 Count
Crayola Scissors
Rulers
Pencils
Paper Plates - White - 1½ per student
Water Containers
Paper Towels
Yarn
Sewing Bodkins
Hole Punch
Steps: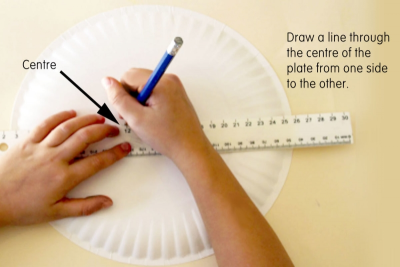 Mark the centre of the plate.
Draw a straight line through it from one side of the plate to the other to divide the plate in half.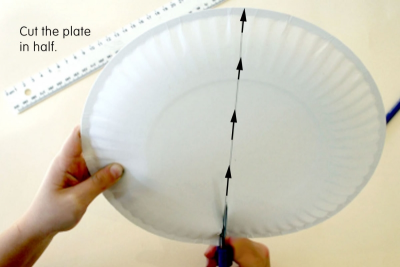 Cut along the line to cut the plate in half.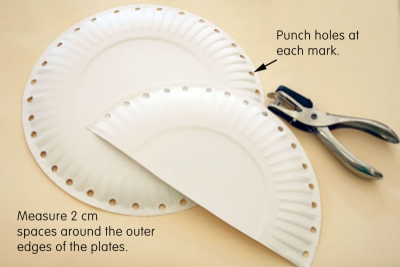 Measure 2 cm spaces around the outer edge of 1 full plate and 1 half plate.
Use a hole punch to make holes at each mark.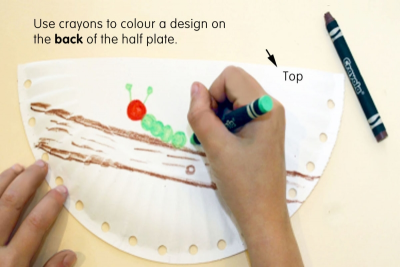 Use crayons to colour a design on the back of the half plate.
Press hard to get lots of colour on the cardboard surface.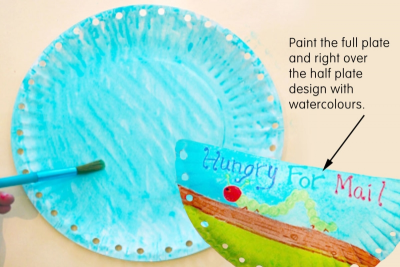 Use watercolours to paint over the full plate and right over the 1/2 plate crayon design.
The crayon will not mix with the paint and your picture will show through it.
This is called crayon resist technique.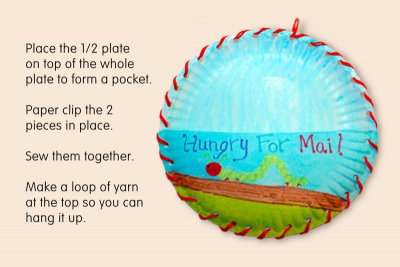 Place the 1/2 plate on top of the whole plate to form a pocket.
Paper clip the 2 pieces in place.
Use a bodkin and yarn to sew the two pieces together.
Make a loop of yarn at the top so you can hang it up.
Snail mail is coming your way!
Subjects:

Language Arts,

Mathematics,

Social Studies,

Visual Arts

Grades:

Kindergarten,

Grade 1,

Grade 2,

Grade 3
---
Related Lesson Plans