Supplies:
Crayola Model Magic Classpack - Assorted Colours
Crayola Regular Crayons - 24 Count
Crayola Washable Glitter Glue - 5 Count
Crayola Washable No-Run School Glue
Crayola Washable Watercolour Paints - 24 Count
Crayola Round Brush Set - 4 Count
Water Containers
Masking Tape
Alphabet Cookie Cutters
Bristol Board
Buttons
Plastic Placemats - 1 per student
Steps: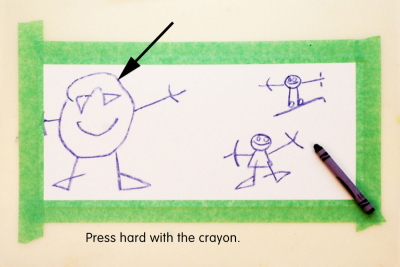 Tape the Bristol board to a plastic placemat.
Use a crayon to draw some pictures about yourself.
Press hard with the crayon.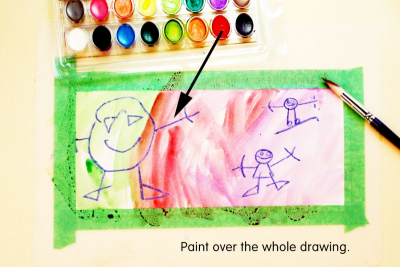 Use watercolours to paint over the whole drawing.
Use lots of different colours.
Set it aside to dry.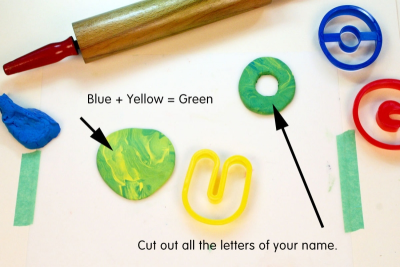 Find the cookie cutter letters for your name.
Mix 2 colours of Model Magic together to make new colours.
Use a rolling pin to roll out a small piece of the Model Magic.
Make it nice and flat.
Use cookie cutters to cut out all the letters of your name.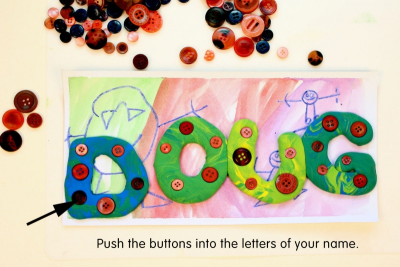 Remove the tape from your painting.
Press the letters of your name onto the painting.
Make sure they stick.
Count some buttons for each letter.
Push the buttons into the Model Magic.
Make sure the buttons stick.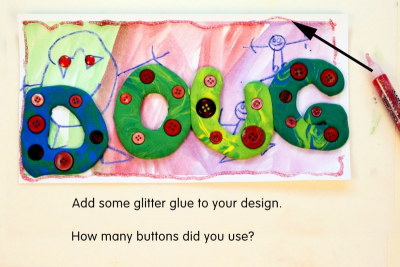 Add some glitter glue to your design.
Set it aside to dry.
Count all the buttons on your name.
How many did you use?
Subjects:

Language Arts,

Mathematics,

Visual Arts

Grades:

Pre-Kindergarten,

Kindergarten,

Grade 1
---
Related Lesson Plans