Supplies:
Crayola Scissors
Crayola Construction Paper - 22.9 cm x 30.5 cm (9" x 11")
Crayola Glue Sticks
Crayola Fine Line Markers
Pencils
Lined Paper
Cardstock Paper - 6.3 cm x 27.9 cm (2.5" x 11") - 1 per student
Steps: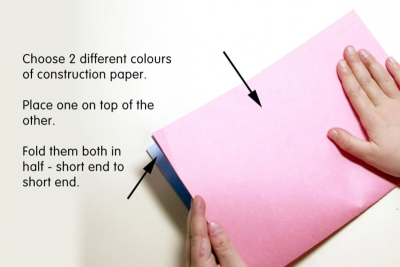 Choose two different colours of construction paper.
Place one on top of the other.
Fold them both in half, short end to short end.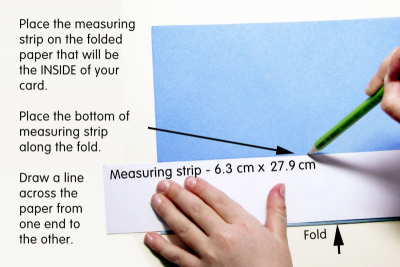 Place the paper that will be the outside of your card aside.
Place the measuring strip on the folded paper that will be the inside of your card.
Place the bottom of the measuring strip along the fold.
Draw a line across the construction paper from one end to the other parallel to the fold.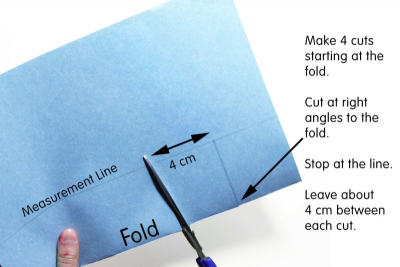 Make 4 cuts starting at the fold.
Cut at right angles to the fold.
Stop at the line.
Leave about 4cm between each cut.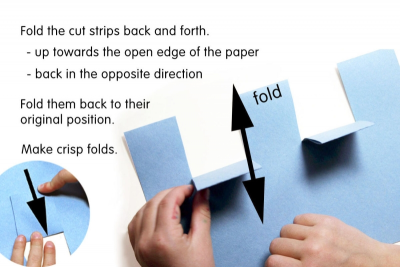 Fold the cut strips back and forth.
- up towards the open edge of the paper
- back in the opposite direction
Make firm, crisp folds.
Then fold them forward again so they are back in their original position before you made any cuts.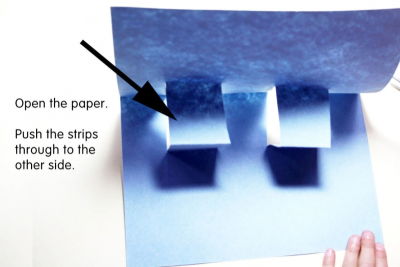 Open the paper.
Push the strips through to the other side.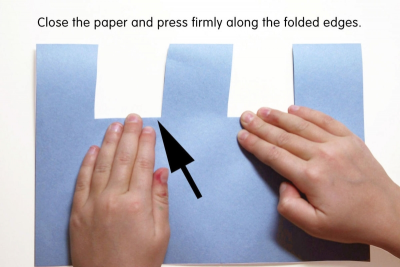 Close the paper.
Press firmly along the folded edges.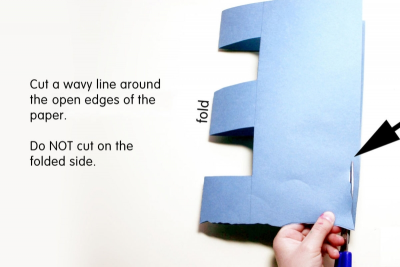 Cut a wavy border around the open edges of the paper.
Do NOT cut on the folded side.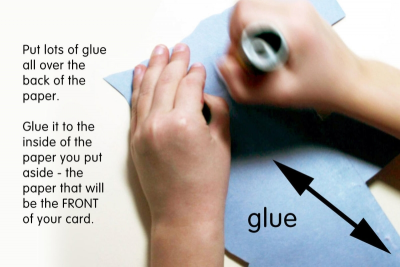 Put lots of glue all over the back of the paper.
Glue it to the inside of the paper you put aside – the paper that will be the front of your card.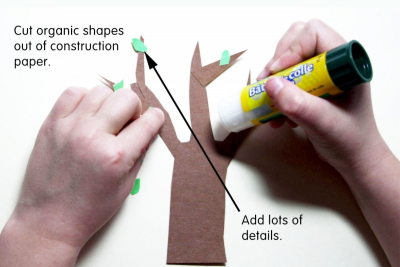 Cut organic shapes out of construction paper.
Add lots of details to show the signs of spring that will be in your story.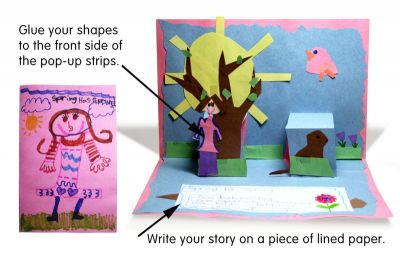 ​Glue your shapes to the front side of the pop-up strips.
Add lots of details to the background as well.
Write your story on a small piece of lined paper.
Use markers to decorate the paper.
Glue the story inside the card in front of your pop-up figures.
Use markers or crayons to decorate the cover of the card.
When you open the card your pictures will pop up.
Subjects:

Language Arts,

Mathematics,

Science,

Visual Arts

Grades:
---
Related Lesson Plans