Supplies:
Crayola Washable No-Run School Glue
Crayola Washable Broad Line Markers - 10 Count
Crayola Crayons - 24 Count
Crayola Washable Glitter Glue
Crayola Glitter Crayons - 16 Count
Crayola Scissors
Copy Paper - 14 cm x 21.6 cm (5 ½" x 8 ½") - 4 pieces per student
Coloured Cardstock Paper - 14 cm x 21.6 cm (5 ½" x 8 ½") - 2 pieces per student
Yarn
Masking Tape
Paper Clips
Hole Punch
Broken Crayons - Paper Removed
Embellishments
Steps: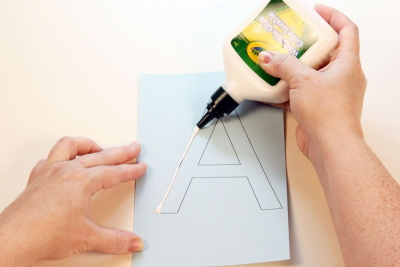 Draw around the outline of the letter with washable glue.
Allow the glue to dry overnight.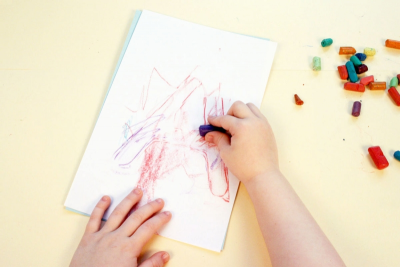 Place a piece of the book paper on top of the glued letter.
Use a piece of broken crayon to rub over the surface of the paper.
Feel where the glue lines are with your fingers.
Rub over the glue lines with the crayon.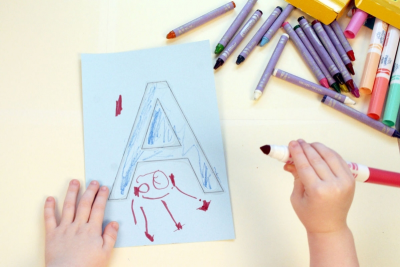 Decorate the cover of your book.
Colour in and around your letter.
Draw something about you.
Make it colourful.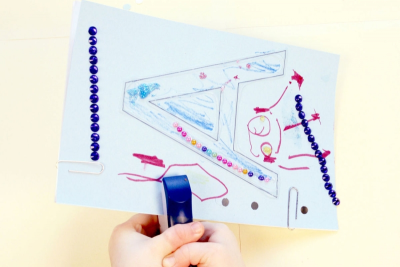 Stack all the papers together.
Place the decorated cover on top.
Place the white papers in the middle.
Place a coloured paper on the bottom.
Paper clip all the papers together.
Use a hole punch to make holes along one edge of the papers.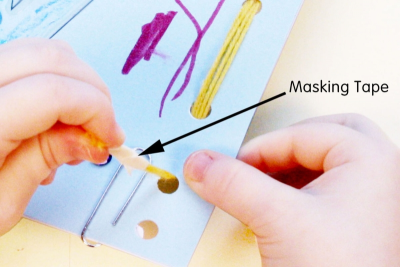 Wrap a small piece of masking tape around the end of a piece of yarn to make a lace.
Thread the yarn through the holes going in one side and out the other.
Tie the yarn at each end.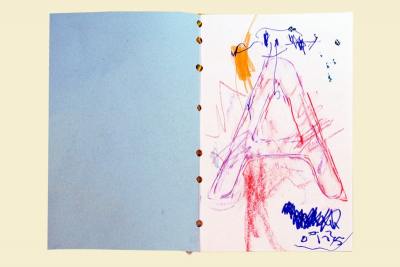 Write and draw on the pages in the book.
Subjects:

Language Arts,

Visual Arts

Grades:

Pre-Kindergarten,

Kindergarten,

Grade 1
---
Related Lesson Plans