PRINTMAKING – MONOTYPES with Washable Paint

Students develop an understanding of a simple printmaking process by exploring monotypes using washable paint on a plastic surface.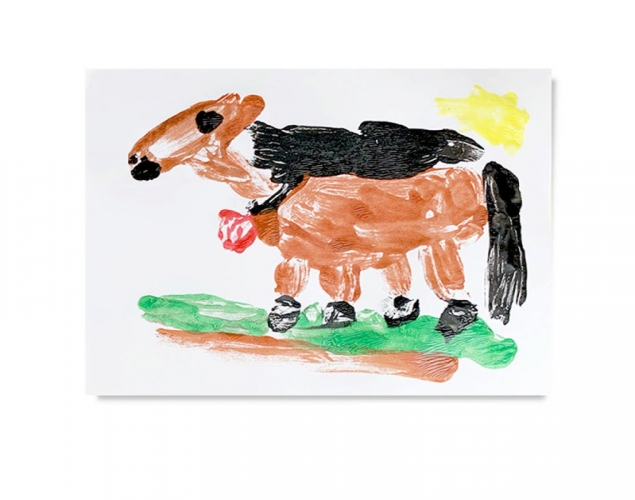 Supplies:
Crayola Washable Paint
Crayola Marker & Watercolour Paper - 22.9 cm x 30.5 cm (9" x 12")
Crayola Paint Brushes
Plastic Sheet Protectors - 1 per student
Cardstock Paper - white - 1 per student
Water Containers
Paper Towels
Steps: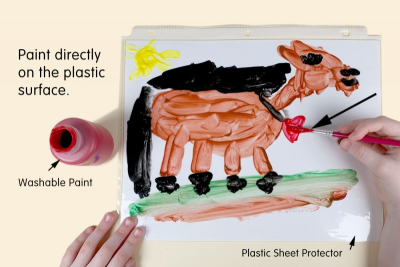 Paint directly on the plastic surface.
Try to work quickly so the paint stays wet.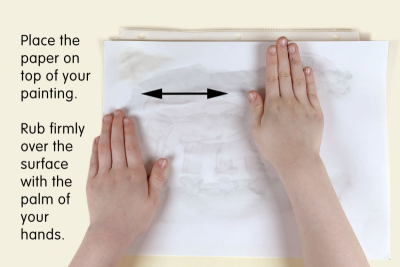 When you are satisfied with your picture carefully place a sheet of paper on top of it.
Press the paper into the printing plate and rub firmly over the surface with the palm of your hand.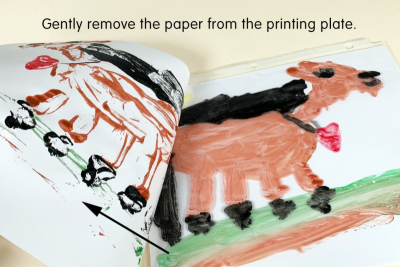 Carefully remove the paper.
This is called pulling the print.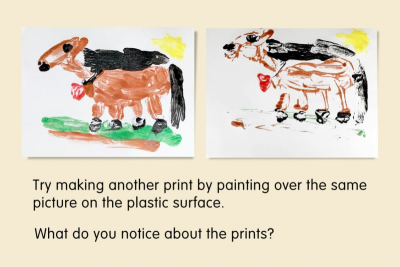 Try making another print by painting over the same areas on the plastic surface.
- What do you notice about the 2 prints?
- Why do they look different?
- Which print do you like the best? Why?
Subjects:

Grades:

Kindergarten,

Grade 1,

Grade 2,

Grade 3,

Grade 4,

Grade 5,

Grade 6,

Grade 7,

Grade 8
---
Related Lesson Plans