POLYGON SHAPED MINI FOLDOUT BOOKS – Colour, Shape, Geometry

Students create a mini-book in the shape of one of 6 regualr polygons and write information about its properties and other interesting facts on its foldout pages.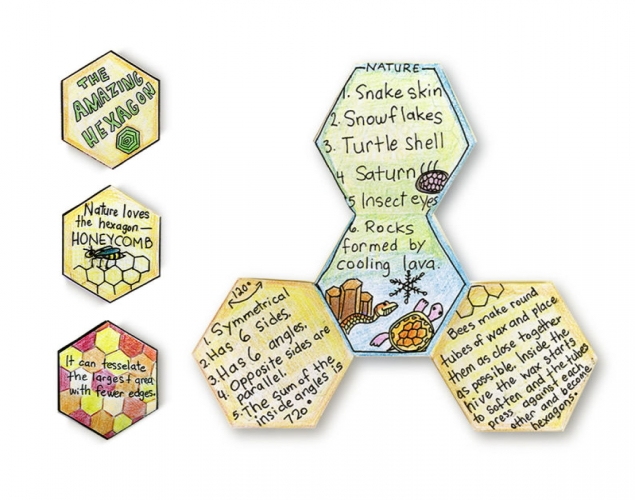 Supplies:
Crayola Coloured Pencils
Crayola Fine Line Markers
Crayola Scissors
Pencils
Erasers
Steps: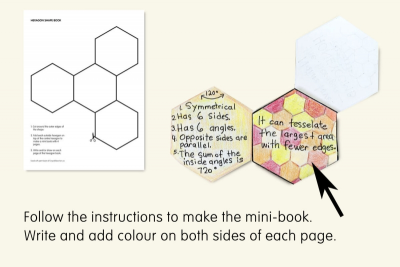 Choose the polygon shape you want to work with.
Follow the instruction to make the mini-book. (Downloads - 6-PolygonShapeBooks.pdf)
Write and add colour on both sides of each page.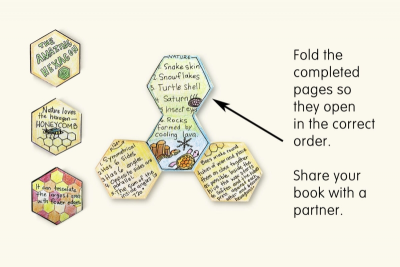 Fold the completed pages so they open in the correct order.
Share your book with a partner.
Compare the regular polygons and information you each found.
Subjects:

Language Arts,

Mathematics,

Visual Arts

Grades:

Grade 4,

Grade 5,

Grade 6,

Grade 7,

Grade 8
---
Related Lesson Plans