Supplies:
Crayola Tempera Paint
Crayola Paint Brushes
Crayola Glue Sticks
Crayola Scissors
Crayola Painting Paper - 22.9 cm x 30.5 cm (9" x 12")
Crayola Construction Paper
Paper Towels
Water Containers
Steps: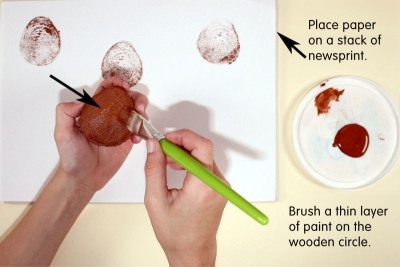 Place the paper on a stack of newsprint or newspaper to cushion it.
Brush a thin layer of paint on the wooden circle.
Press the wooden circle onto the paper and press hard.
Lift it up to see your print.
It should have crisp edges and clear woodgrain texture.
Practice making some prints to find the right amount of paint and pressure needed to make a good clean print.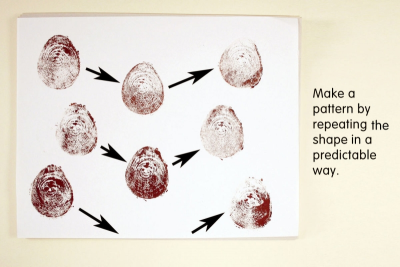 Make a pattern by repeating the shape in a predictable way.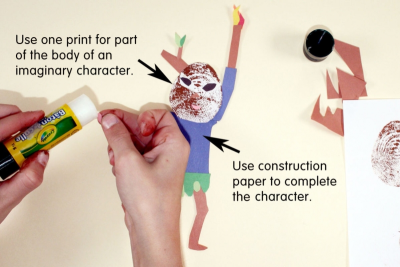 Imagine characters that might live in the woods.
Use one print for part of the body of an imaginary character, e.g., the head.
Use construction paper to complete the character.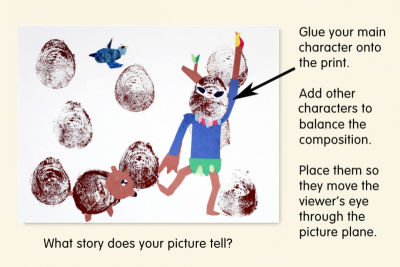 Glue your main character onto the printed pattern.
Add other characters to balance the composition.
Place them so they move the viewer's eye through the picture plane.
View the finished picture with fresh eyes.
What story does it tell?
Subjects:

Language Arts,

Mathematics,

Science,

Visual Arts

Grades:
---
Related Lesson Plans