Supplies:
Crayola Model Magic - Assorted Colours
Corrugated Cardboard - 22.9 cm x 30.5 cm (9" x 12") - 1 per student
Pencils
Steps: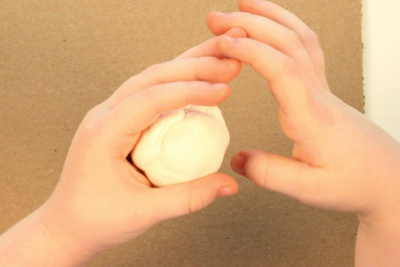 Take a small piece of Model Magic and roll it into a ball.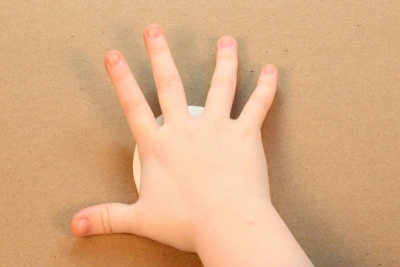 Press the ball onto the cardboard and pat it flat.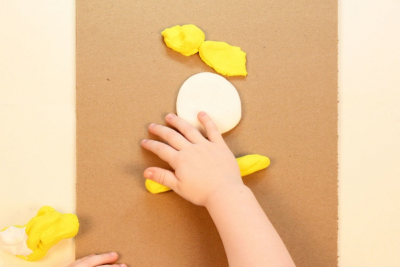 Roll the Model Magic into different shapes such as coils and small balls.
Stick it to the cardboard to make different parts of your body.
Use different colours of Model Magic to add details to your sculpture.
Mix 2 colours together to make new colours.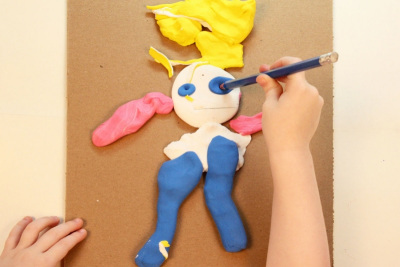 Use the tip of a pencil to poke holes in the Model Magic.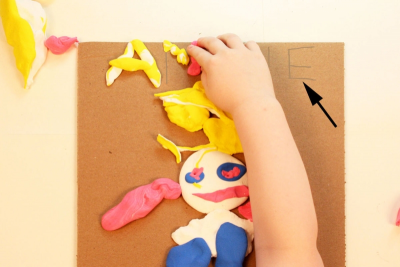 Print you name somewhere on the cardboard.
Put small pieces of Model Magic on the letters of your name to make them stand out.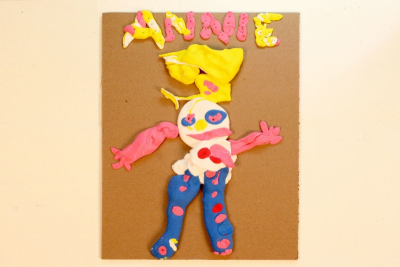 Look at your finished relief sculpture from a distance.
What part do you like the best?
Subjects:

Language Arts,

Science,

Visual Arts

Grades:

Pre-Kindergarten,

Kindergarten,

Grade 1
---
Related Lesson Plans