Supplies:
Crayola Air-Dry Clay - White
Crayola Watercolour Paints - 8 Count
Crayola Variety Brush Set - 5 Count
Plaster of Paris
Paper Towels
Water Containers
Plastic Containers/Bowls - 1 per student
Small Plastic Animals and Shells
Water
Steps: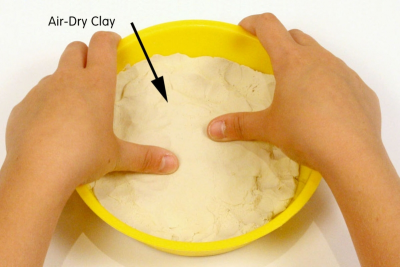 Press some air dry clay into the bottom of the container.
It should be about 3 cm deep.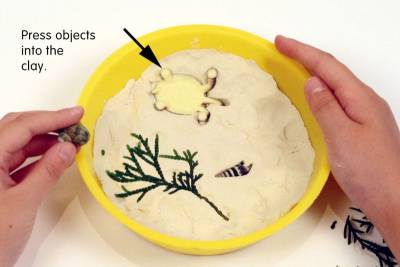 Press 3 or more objects into the clay.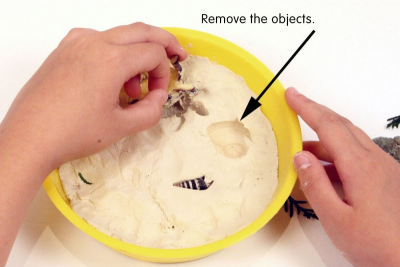 Remove the objects.
You should see an imprint of the object in the clay.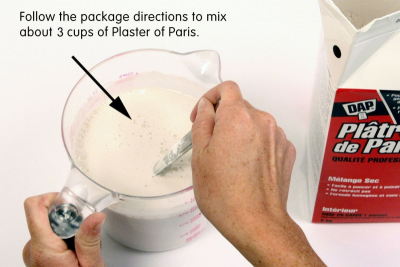 Follow the package directions to mix about 3 cups of Plaster of Paris.
- 2 parts Plaster of Paris powder to 1 part water
- measure the water in a mixing container
- measure the powder and place it in a separate container
- slowly start to sprinkle the powder over the water
- do not add the powder in one spot
- tap the sides of the container to get rid of air bubbles
- keep adding powder until it seems to sit on top of the water
- slowly stir the mixture until it is smooth and creamy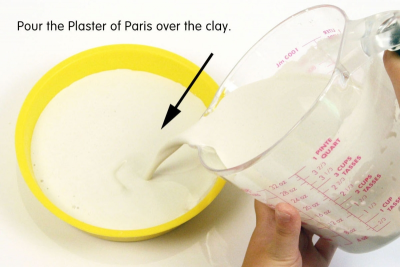 Gently pour plaster of Paris over the air dry clay.
It should be about 3.5 cm deep.
Set the container aside and allow the plaster of Paris to dry for at least 2 days.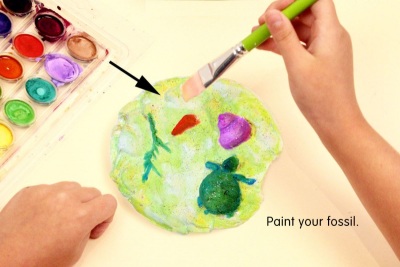 Gently remove the plaster from the container.
Brush away any bits of clay.
Use watercolours or glitter watercolours to paint the fossil.
Choose contrasting colours so the objects stand out from the background.
Subjects:

Language Arts,

Science,

Visual Arts

Grades:
---
Related Lesson Plans