Supplies:
Crayola Washable Glue
Crayola Construction Paper - 22.9 cm x 30.5 cm (9" x 12") - 1 piece per student
Crayola Erasable Coloured Pencils
Crayola Twistable Crayons
Crayola Marker & Watercolour Paper - 22.9 cm x 30.5 cm - 1 piece per student
Steps: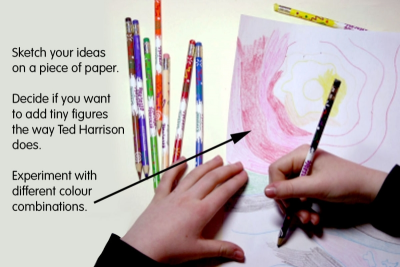 Sketch your ideas on apiece of paper.
Decide if you want to add tiny figures the way Ted Harrison did.
Experiment with different colour combinations until you are satisfied.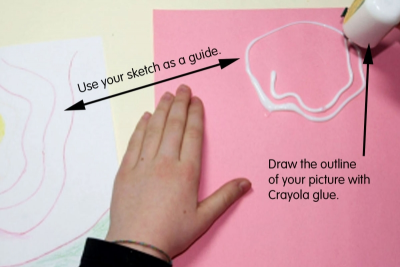 Use your sketch as a guide.
Draw the outline of your picture with Crayola Washable Glue.
Allow the picture to dry overnight.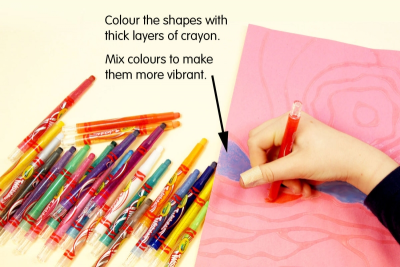 Colour the shapes with thick layers of crayon.
Mix colours to make them more vibrant.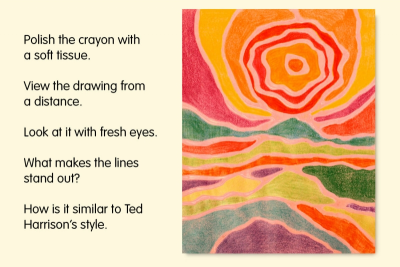 Polish the finished picture by lightly rubbing it with your fingers or a soft tissue.
View the drawing from a distance.
Look at it with fresh eyes.
- What makes the lines stand out?
- What effect does colour have on the drawing?
- How is it similar to Ted Harrison's style?
- What do you like best about your drawing? Why?
Subjects:

Language Arts,

Science,

Social Studies,

Visual Arts

Grades:

Grade 2,

Grade 3,

Grade 4,

Grade 5,

Grade 6,

Grade 7,

Grade 8
---
Related Lesson Plans