Supplies:
Crayola Washable Watercolour Paints - 24 Count
Crayola Watercolour Pencils - 12 Count
Crayola Marker & Watercolour Paper - 22.9 cm x 30.5 cm (9" x 12")
Crayola Round Brush Set - 4 Count
Crayola 12 Count Bulk Crayons - White
Masking Tape - Green
Plastic Placemats - 1 per student
Water Containers
Table Salt
Paper Towels
Steps: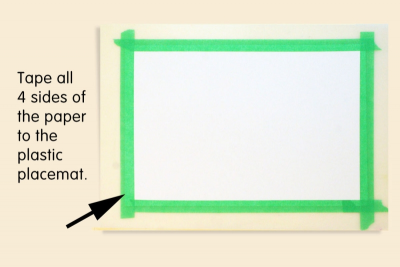 Carefully tape a piece of watercolour paper to a plastic placemat.
Be sure tape all 4 sides of the paper.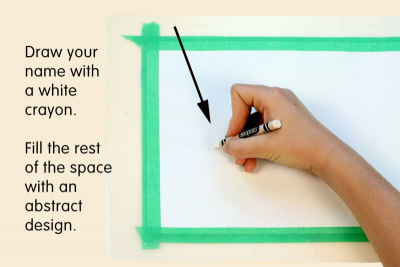 Use a regular white crayon (NOT washable) to draw your name on the paper.
Press hard, and make your name large so it stands out.
Fill the rest of the paper with an abstract design using shapes and lines.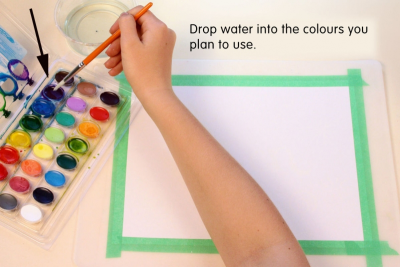 Before starting to paint drop a small amount of water into each colour you plan to use.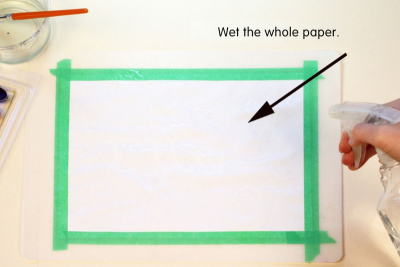 Use a spray bottle or damp sponge to wet the whole paper.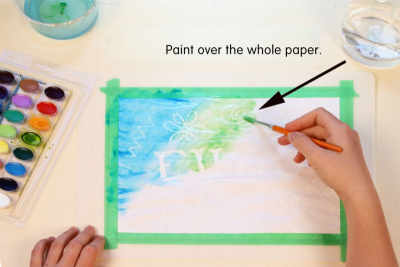 Paint over the whole paper.
Choose several colours and let them bleed into each other.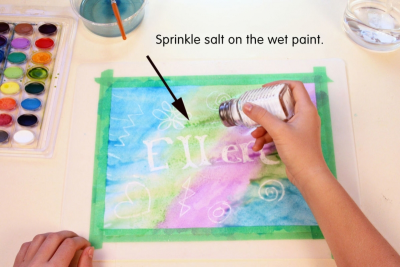 Sprinkle some salt on one section of the paper while the paint is still wet.
Set the paper aside to dry.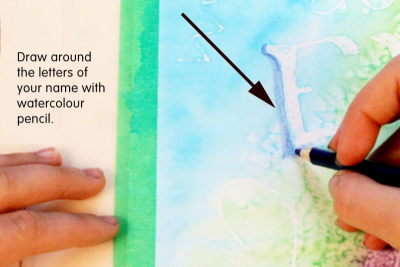 Choose a watercolour pencil and draw around one of the letters in your name.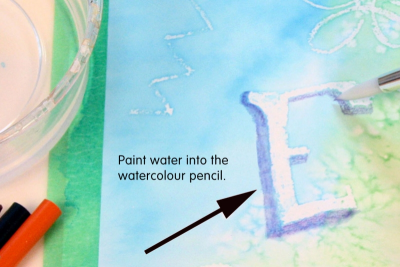 Dip your paintbrush into a container of clean water.
Squeeze off any extra water.
Paint the water over the areas you just coloured with watercolour pencil.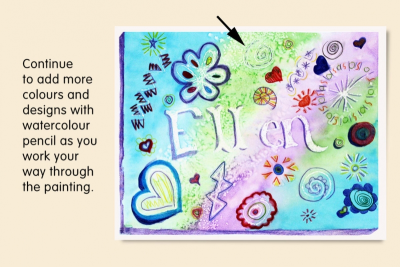 Continue to add more colours and designs with watercolour pencil as you work your way through the painting.
Add water to turn the watercolour pencil into paint.
From time to time view the painting from a distance to see how your eye moves through the composition.
Subjects:

Language Arts,

Social Studies,

Visual Arts

Grades:

Grade 4,

Grade 5,

Grade 6,

Grade 7,

Grade 8
---
Related Lesson Plans