Supplies:
Crayola Air-Dry Clay - White - about .5 kg per student
Crayola Watercolour Paints - 8 Count
Crayola Paintbrushes - 5 Count
Candy Apple Sticks - 1 per student
Pencils
Rulers
Popsicle Sticks
Plastic Bags - 1 per student
Paper Towels
Water Containers
Steps: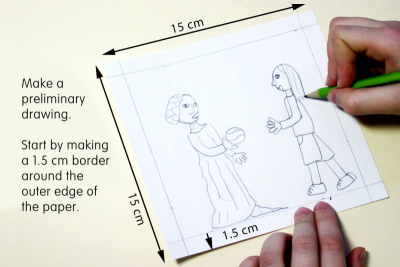 Make a preliminary drawing on a paper the same size as the clay tablet you are going to create.
A good size is 15 cm x 15 cm (6" x 6").
Begin by drawing a 1.5 cm (.5 ") border around the outer edge of the paper.
Make the drawing fit inside the border of the paper.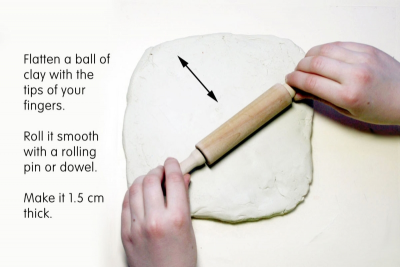 Place a small lump of air dry clay on a plastic placemat.
Begin to make a slab by flattening the clay with the tips of your fingers.
Roll the slab smooth with a rolling pin or dowel.
Keep the thickness of the clay even and about 1.5 cm (.5") thick.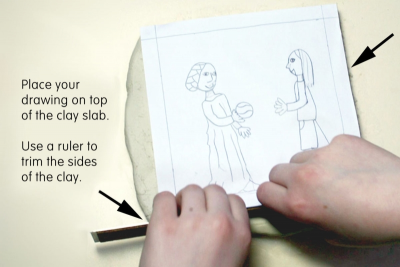 Place the drawing on top of the slab of clay.
Use a ruler to trim the sides of the clay.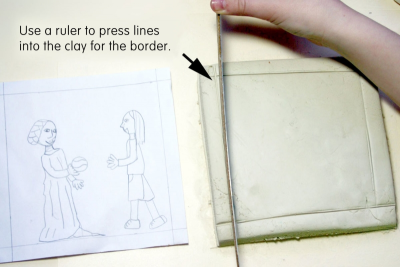 Use a ruler to press into the clay to form lines for the border.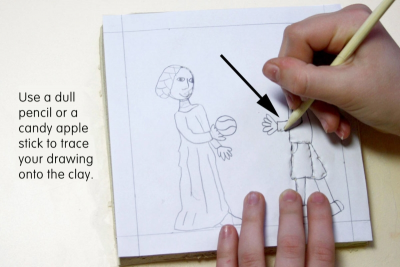 Use a dull pencil or candy apple stick to trace your drawing onto the clay.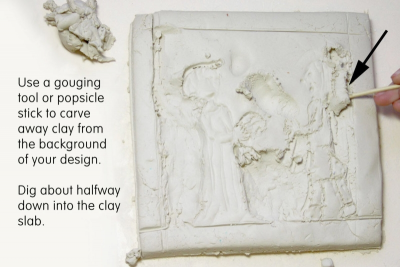 Use a gouging tool, or popsicle stick to carve away clay from the background of your design.
Dig about halfway down into the clay.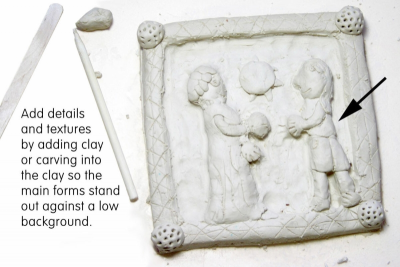 Add clay to the surface to build up the forms.
Add details and textures by adding clay or carving into the clay so the main forms stand out against a low background.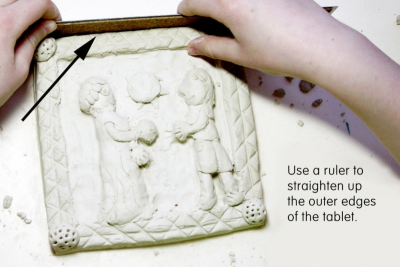 Use a ruler to straighten up the outer edges of the tablet.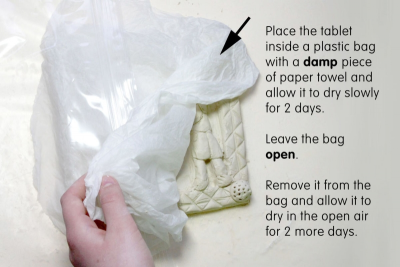 Place the tablet inside a plastic bag with a piece of slightly damp paper towel to allow it to dry slowly.
Leave the bag open.
Remove the tablet from the bag after 2 days.
Allow the clay tablet to dry in the open air for 2 more days.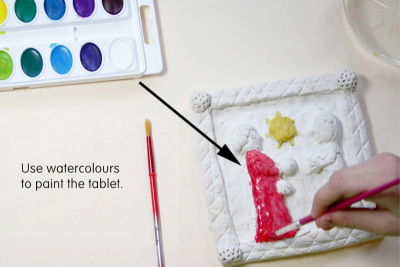 Use watercolours to paint the tablet.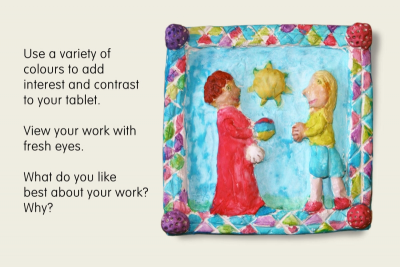 Use a variety of colours to add interest and contrast to your tablet.
View your work with fresh eyes.
What do you like best about your tablet? Why?
Subjects:

Language Arts,

Mathematics,

Social Studies,

Visual Arts

Grades:

Grade 4,

Grade 5,

Grade 6,

Grade 7,

Grade 8
---
Related Lesson Plans