Supplies:
Crayola Washable No-Run Glue
Crayola Regular Crayons - Not Washable
Crayola Watercolour Paints
Crayola Paint Brushes
Crayola Marker & Watercolour Paper - 22.9 cm x 30.5 cm (9" x 12")
Water Containers
Cardstock or Bristol Board Paper - 8 cm x 15 cm (3" x 6") - 3 per student
Paper Towels
Steps: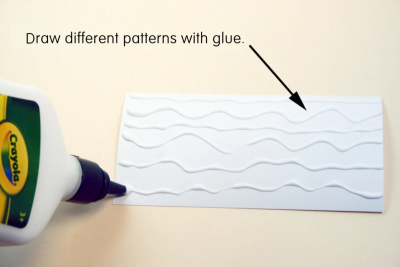 Make 3 different texture cards.
Draw different patterns on each of the pieces of Bristol board with glue.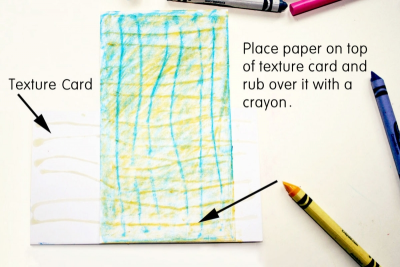 Use the texture cards as rubbing plates.
Place a piece of paper on top of the rubbing plate and colour over it with a crayon.
This is called making a rubbing.
See what happens when you place the paper on top of the plate in a different direction and use a different coloured crayon to make the rubbing.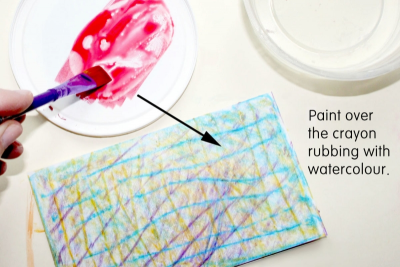 Once you are satisfied with the rubbing paint over it with watercolour paint.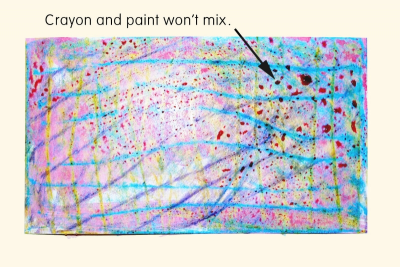 The paint and crayon won't mix.
Notice how the paint sits on top of the wax crayon creating interesting textures.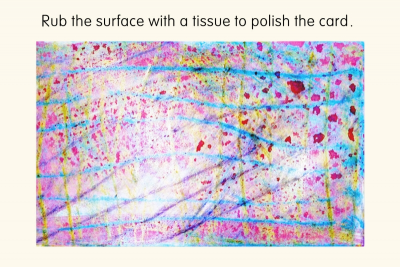 When the paint dries you can polish the card by lightly rubbing it with a tissue.
The card now looks as if it has 3-dimensional textures even though it is flat.
This is called simulated texture.
Subjects:

Grades:

Grade 1,

Grade 2,

Grade 3,

Grade 4,

Grade 5,

Grade 6,

Grade 7,

Grade 8
---
Related Lesson Plans