Supplies:
Crayola Marker & Watercolour Paper - 22.9 cm x 30.5 cm (9" x 12")
Crayola Variety Brush Set - 5 Count
Water Containers
Paper Towels
Small Pencil Sharpeners
Green Masking Tape
Plastic Placemats - 1 per student
Steps: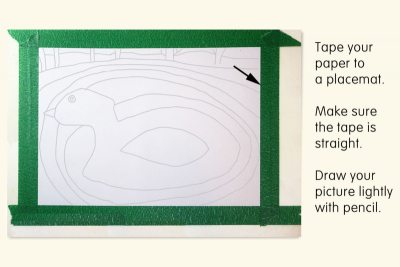 Tape the paper to a placemat.
Make sure the edges are even and the paper is smooth.
Lightly draw your picture on the paper using regular pencil.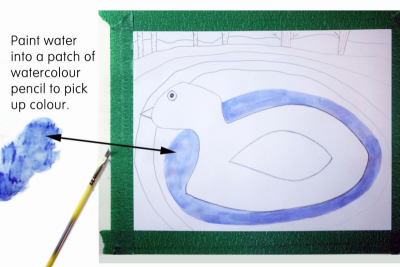 Colour a patch of watercolour pencil on a spare piece of paper.
Paint into the patch with a wet paintbrush to pick up the pigment.
Use it to paint directly on the paper.
To make the colours stronger first colour with the watercolour pencil directly on the paper, and then paint water into it.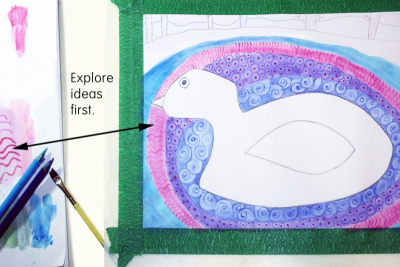 Explore ideas in your sketchbook before using them on your painting.
Dip a watercolour pencil into the water.
Draw directly on the paper with the pencil while it is still wet.
Create patterns in each space by repeating lines and shapes.
Test your patterns on a spare piece of paper before applying them to your painting.
Use a variety of colours and lines.
Make each section different.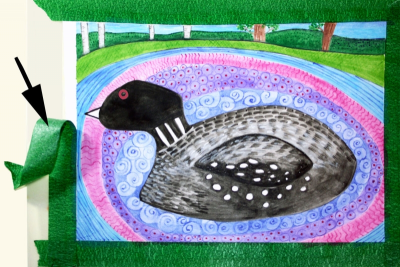 When you are satisfied with your painting, gently remove the tape.
Place the damp painting under some heavy books to flatten it if necessary.
Subjects:

Language Arts,

Mathematics,

Visual Arts

Grades:

Grade 2,

Grade 3,

Grade 4,

Grade 5,

Grade 6
---
Related Lesson Plans