EXPLORING OIL PASTEL – Resist

Students draw marks on white paper using every colour of oil pastel they have and then use 8 colours of watercolour paint to paint over the whole paper. Once the paint is dry they reflect on their work, and write words to describe the energy and feeling expressed by some of the colour and line combinations.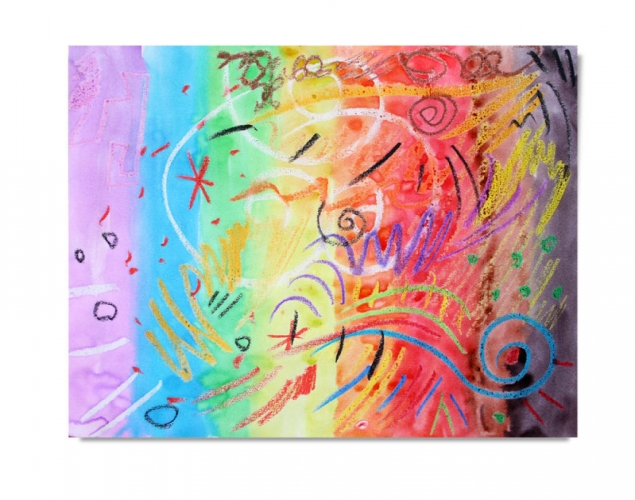 Supplies:
Crayola Marker & Watercolour Paper - 22.9 cm x 30.5 cm (9" x 12")
Crayola Oil Pastels - 16 Count
Crayola Watercolour Paints - 8 Count
Crayola Paint Brushes
Water Containers - 1 per student
Paper Towels
Steps: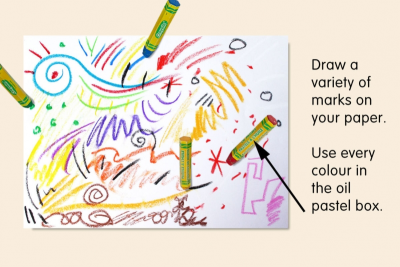 Draw a variety of marks on your paper.
Use every colour of oil pastel in the box.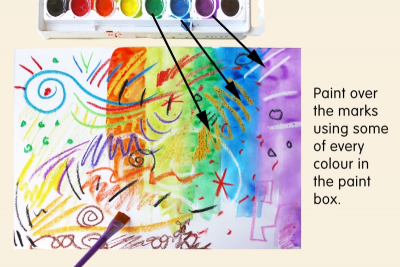 Paint over the marks using some of every colour in the paint box.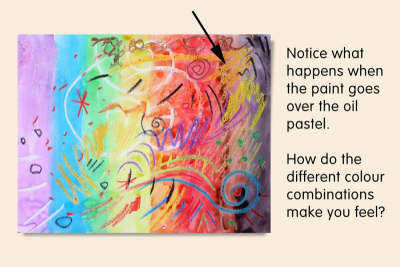 Notice what happens when the paint goes over the oil pastel.
Choose 4 sections of the painting that interest you.
- List words to describe the sections.
- How do the sections make you feel?
- Explain what you see that makes you say that.
Subjects:

Grades:

Grade 1,

Grade 2,

Grade 3,

Grade 4,

Grade 5,

Grade 6,

Grade 7,

Grade 8,

Grade 9,

Grade 10
---
Related Lesson Plans