COLOURFUL FALL BIRDS – Colour Mixing, Texture, Form

Students create imaginary fall birds using 2 primary colours of Model Magic that they mix to make secondary colours. They add details to their birds using natural objects such as pine cones and leaves that they have gathered, sorted and classified.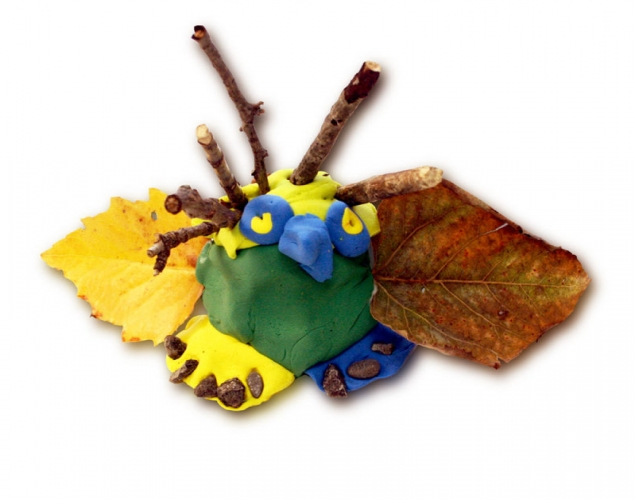 Supplies:
Crayola Model Magic Classpack, Assorted Colours
Crayola Washable No-Run School Glue
Crayola Scissors
Natural Objects - leaves, pine cones, pebble, etc.
Paper Plates - 1 per student
Steps: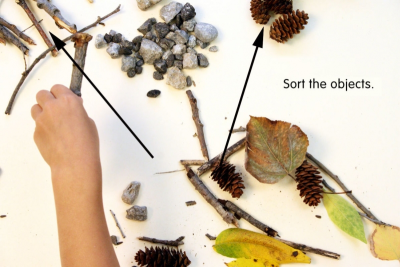 Sort all the objects into separate piles.
- How big are they?
- What do they feel like?
- What do they smell like?
- What sounds do they make when you move them?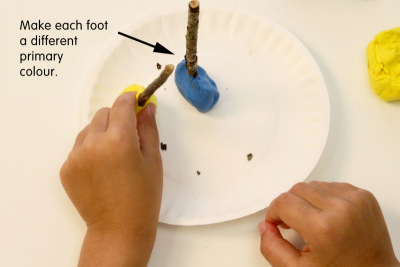 Choose 2 primary colours of Model Magic.
- red and yellow
- red and blue
- blue and yellow
Use a small ball of each colour.
Make 2 feet for your bird.
Use 1 primary colour for one foot.
Use a different primary colour for the other foot.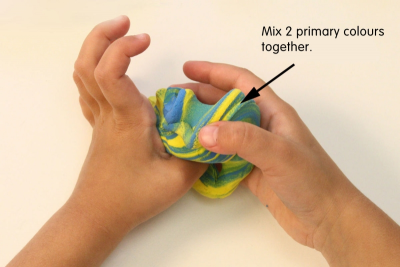 Use 2 big balls of each colour of Model Magic.
Mix the colours together to get a new colour.
Use the new colour to make the body of your bird.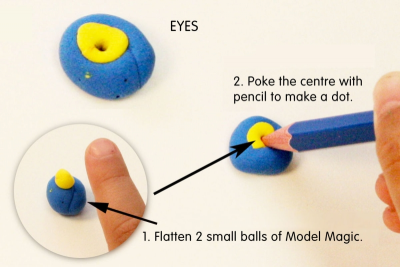 Roll a small ball of 1 primary colour of Model Magic.
Roll a smaller ball of a different colour Model Magic.
Place the smaller Model Magic ball on top of the first ball.
Press them together.
Poke the centre with a pencil.
Press the eyes onto the face of your bird.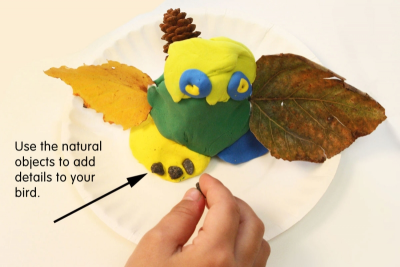 Use the rest of the Model Magic and the natural objects to add details to your bird.
Use your own ideas to make your bird special.
Subjects:

Language Arts,

Mathematics,

Science,

Visual Arts

Grades:
---
Related Lesson Plans