Supplies:
Crayola Marker & Watercolour Paper - 22.9 cm x 30.5 cm (9" x 12")
Crayola Coloured Pencils
Crayola Sketchbooks - 1 per student
Pencils
Compasses - 1 per student
Erasers
Steps: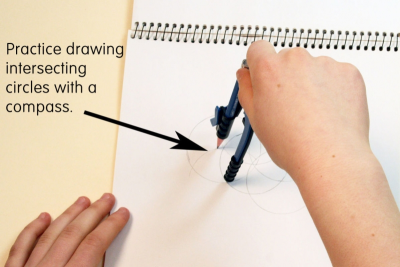 Practice drawing intersecting circles with a compass.
Follow the instructions to draw a circle design with sixfold symmetry. (Downloads - DivideCircleSixParts.pdf)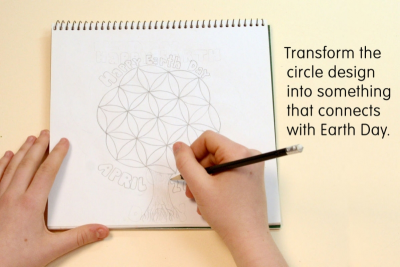 Plan ideas in your sketchbook.
Think of a way to transform your circle design into something that connects with Earth Day.
- add details and it could be a tree, flower, planet, bird ...
Figure out what type of lettering you want to use.
Decide what information you need to include.
Make a rough plan drawing in your sketchbook.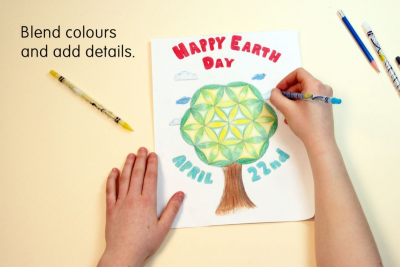 Draw your design on good paper.
Choose colours that communicate a message about Earth Day.
Blend colours and add details.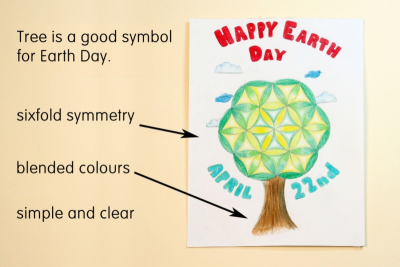 View your poster with fresh eyes.
Ask yourself:
- Is it carefully planned and completed?
- Is the symbol based on a circle with sixfold symmetry?
- Is the message simple and clear?
- Does it use negative space to make it easy to see important information?
- Does it have a dominant element that connects with the message?
- Does it use colours that connect with the message?
- Is the paper in good condition?
Subjects:

Language Arts,

Mathematics,

Science,

Visual Arts,

Media Literacy

Grades:
---
Related Lesson Plans