GRAD PICTURES - MODEL MAGIC – Colour Mixing, Form, Balance

Students use Model Magic to create a self-portrait that communicates something about them and how they feel about graduating from grade 8. (Crayola Model Magic is a lightweight, spongy modeling material that sticks to itself and air dries in 24 hours.)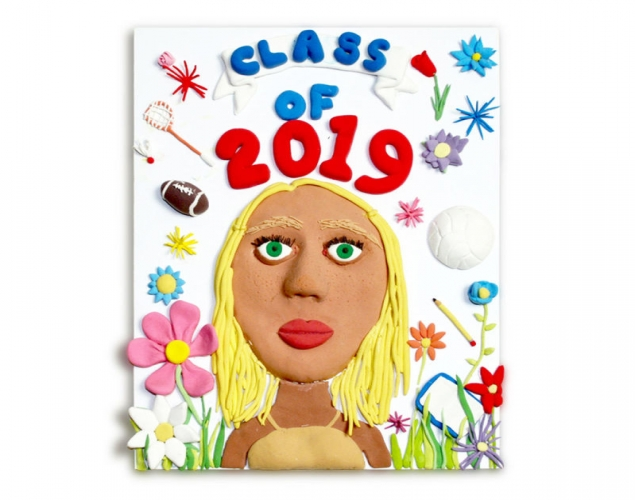 Supplies:
Crayola Model Magic 2 lb Bucket - Naturals
Crayola Model Magic Classpack - Assorted Colours
Crayola Washable No-Run School Glue - 1 per 6 students
Crayola Sketchbooks - 1 per student
White Foam Core Board - 20 cm x 25.5 cm - 1 per student
Crayola Scissors
Toothpicks
Steps: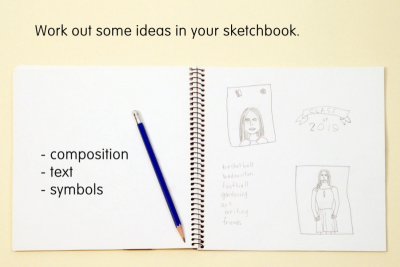 Use your sketchbook to brainstorm ideas.
Think about the composition and what you want to include.
- text
- symbols
- profile, front view, face and shoulders, whole body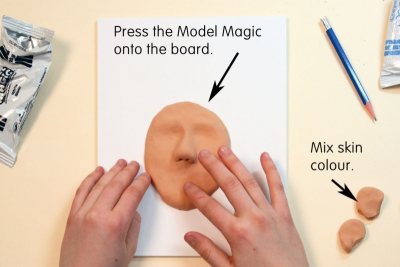 Mix brown and white together to make a skin colour that you like.
- red + blue + yellow make brown
- the kind of brown you get will depend on how much of each primary colour you use
- for a light skin tone mix a large piece of white with a small piece of brown
- it only takes a very small amount of colour added to white to change the hue
Make sure you mix enough for your whole face, neck and ears.
It is very important to make sure that any 2 pieces of Model Magic are blended together when you add the neck and various details or they may separate or crack as the Model Magic dries.
Press the Model Magic onto the foam core board and make sure it is sticking to the surface.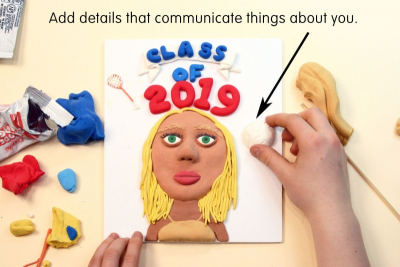 Add details that communicate your ideas.
Make sure the Model Magic is sticking to the foam core board, or itself as you work through the design.
Leave some of the foam core board blank to provide white space around the key elements of your design.
For very small pieces add a small amount of white glue to be extra sure the pieces stick.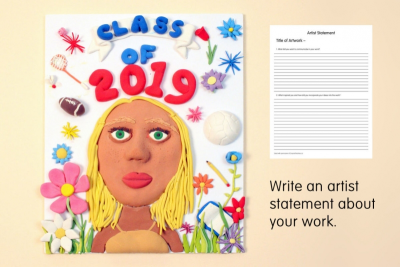 Once you are satisfied with your grad picture look at it with fresh eyes.
Use the worksheet to write an artist statement about your work. (Downloads - WriteArtistStatement.pdf)
Subjects:

Language Arts,

Social Studies,

Visual Arts

Grades:
---
Related Lesson Plans