Supplies:
Crayola Fine Line Markers
Crayola Glue Sticks
Crayola Scissors
Cardstock Paper - 21.6 cm x 27.9 cm (8.5" x 11") - 1 per student
Steps: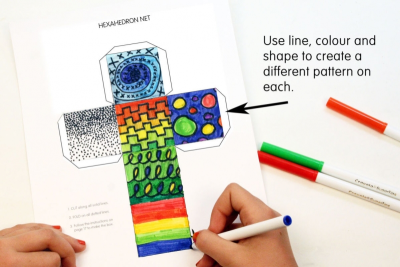 Use line, colour, shape, and your own creative rules to make a different pattern on each face of the hexahedron.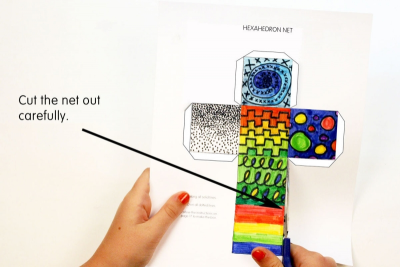 Cut the net out carefully.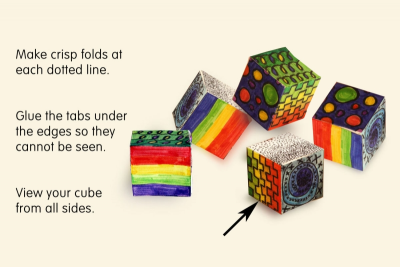 Make crisp folds at each of the dotted lines.
Fold the tabs and glue them under the edges so they cannot be seen.
View your cube from all sides.
Subjects:

Language Arts,

Mathematics,

Visual Arts

Grades:

Grade 4,

Grade 5,

Grade 6,

Grade 7,

Grade 8
---
Related Lesson Plans